Extremist Republican Daryl Metcalfe today introduced an amendment to the Pennsylvania constitution which would legalize discrimination in marriage rights. The effort would enshrine inequality into the law forcing same sex couples into permanent second class citizenship. Again this effort will need to be blocked during the process. Once again I will out any closeted members of the legislature who vote in favor of this measure. Voting against one's interests is news.
This comes just a day after the Equality Forum in Philadelphia celebrated the heroism of two men Dan Choi and Daniel Hernandez Jr.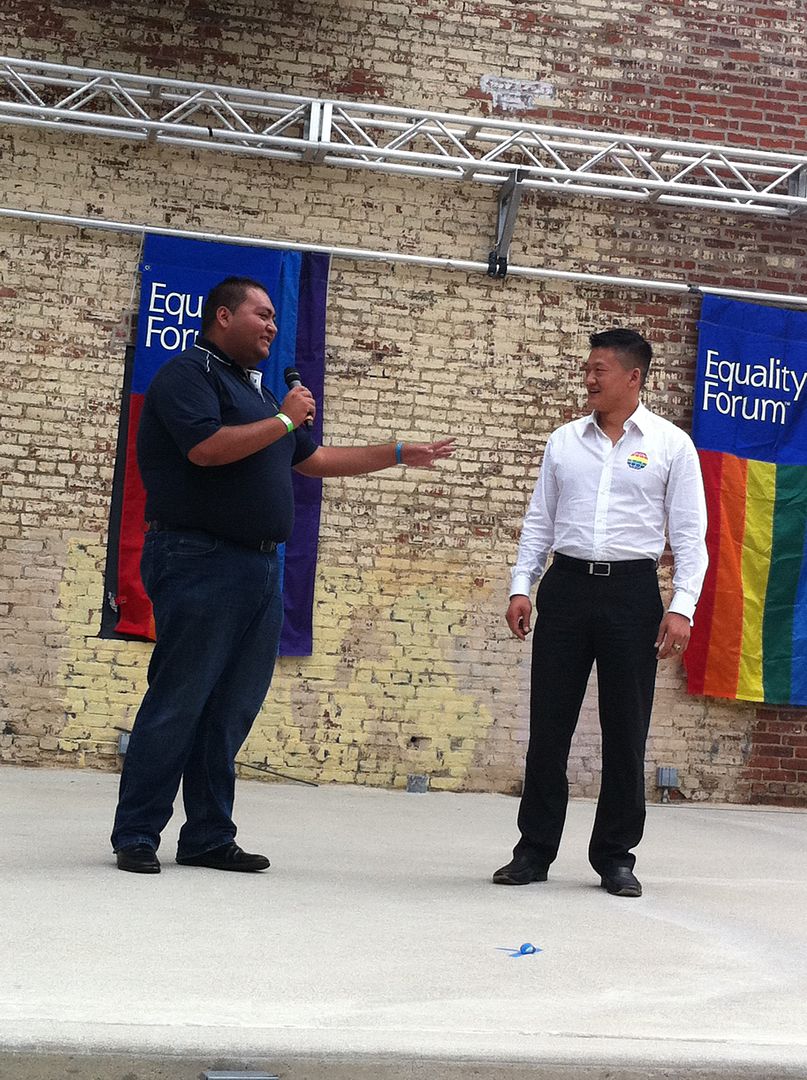 Choi chained himself to the White House perimeter protesting Don't Ask Don't Tell. He was railroaded out of the military for being gay and has become the symbol of opposition to discrimination in our Armed Forces.
Hernandez is the hero who saved Congresswoman Gabrielle Giffords life by wresting the gun from her would be assassin. We salute these heroes and role models at the same time Daryl Metcalfe attempts to say they aren't worthy of the same rights as other Americans.
This photo is of the two men and Malcolm Lazin, Executive Director of the Equality Forum.