The First State was the last one to get a National Park. Yesterday President Obama signed a declaration creating five new National Monuments including the First State National Monument. All 49 other states plus six Territories already had some part of the National Park system excluding our smallest one. Today Delaware's own, Vice President Joe Biden arrived in Old New Castle with Interior Secretary Ken Salazar, the Director of the National Park Service and Sen. Thomas Carper to celebrate the fact the Diamond State was recognized as the 400th member of the system.
The effort to bring a National Park to Delaware was a lengthy one and was done at no cost to taxpayers thanks to about 350 volunteers who spearheaded the project. Sen. Carper joked that their original idea was for the Great Cypress Swamp in the southern part of the state was killed by hunters who use it frequently. They then cobbled together a collection of historic sites and conservation areas, one straddling the border with Pennsylvania called the Woodlawn Conservation Area, to unite as one historic area. Recognition was given to Pennsylvania Congressman Pat Meehan for his support of the project.
Old New Castle as the site of today's event was meaningful. If you ever wondered about that arc which serves as most of the Pennsylvania/Delaware border it was drawn as a twelve mile circle from the New Castle Courthouse. The Delaware River flows quietly just two blocks from the Square outside the courthouse.
Five new National Monuments were originated yesterday including the Harriet Tubman National Monument in Maryland and the Taos Gorge National Monument in northern New Mexico. I drove down through most f that last fall on a day trip I took to Chama, through the Cumbres Pass in Colorado, to Altonita, Colorado and then back down through the Gorge area to Santa Fe.
The Vice President: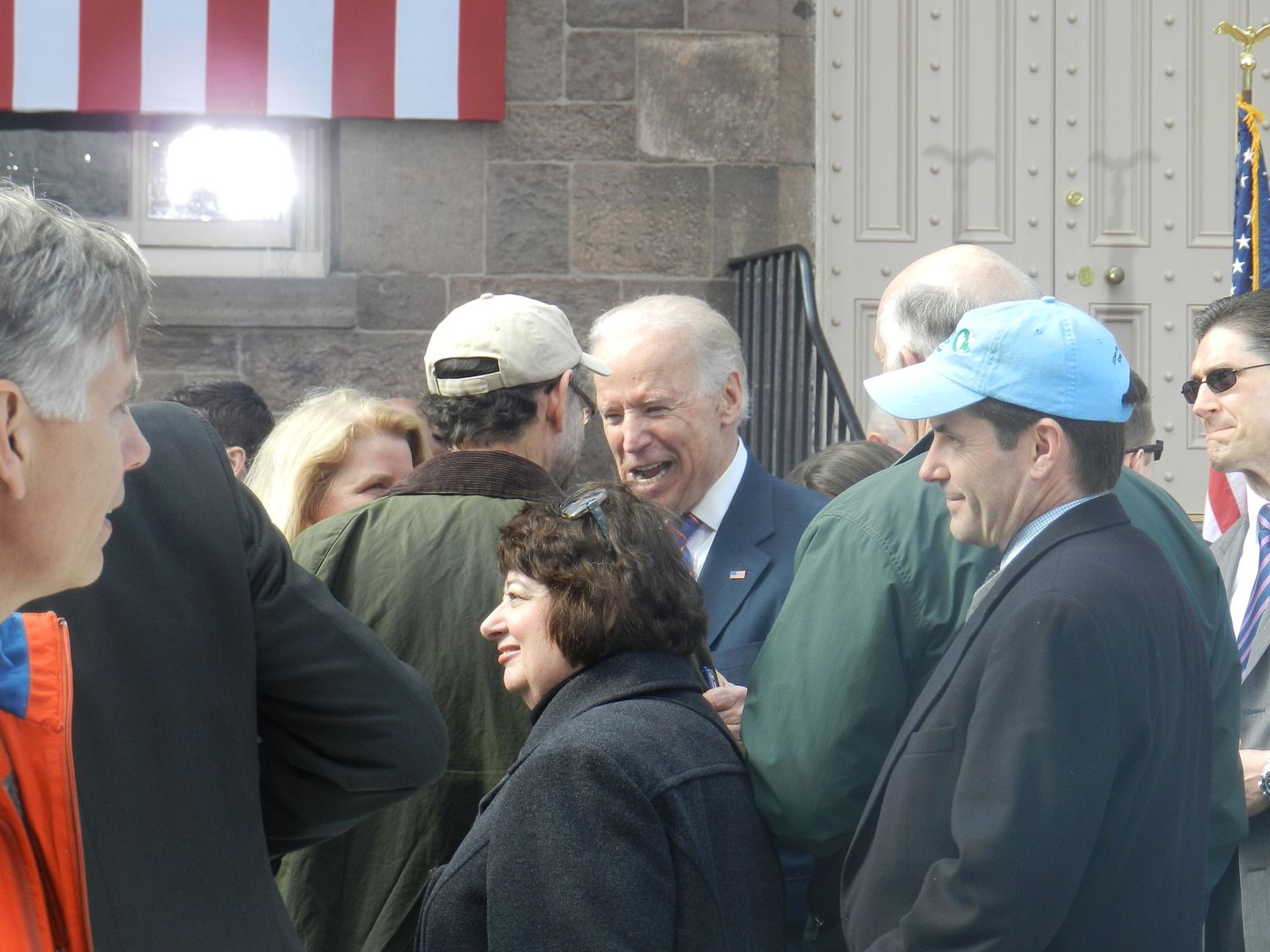 Interior Secretary Ken Salazar: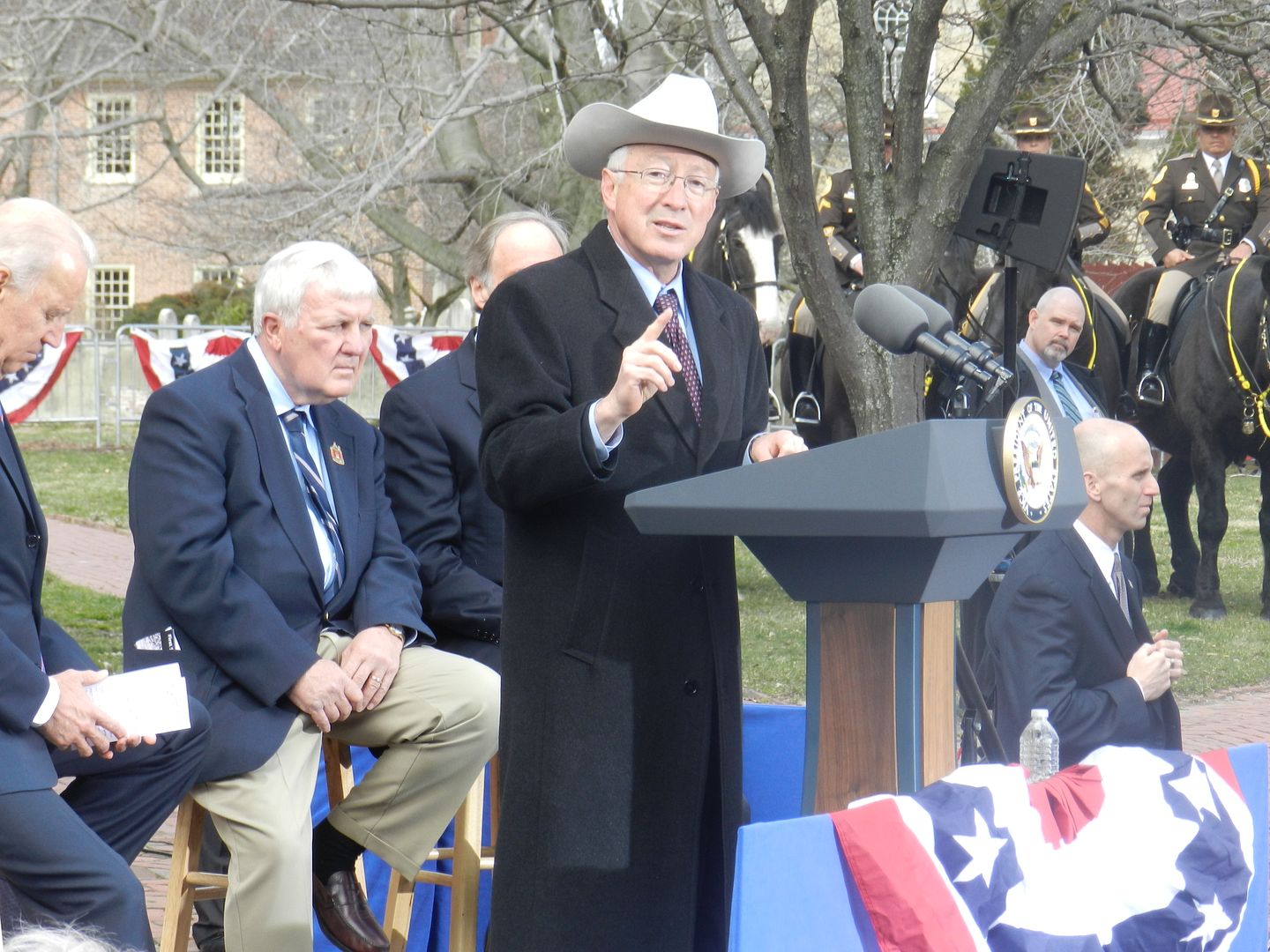 U.S. Senator Thomas Carper: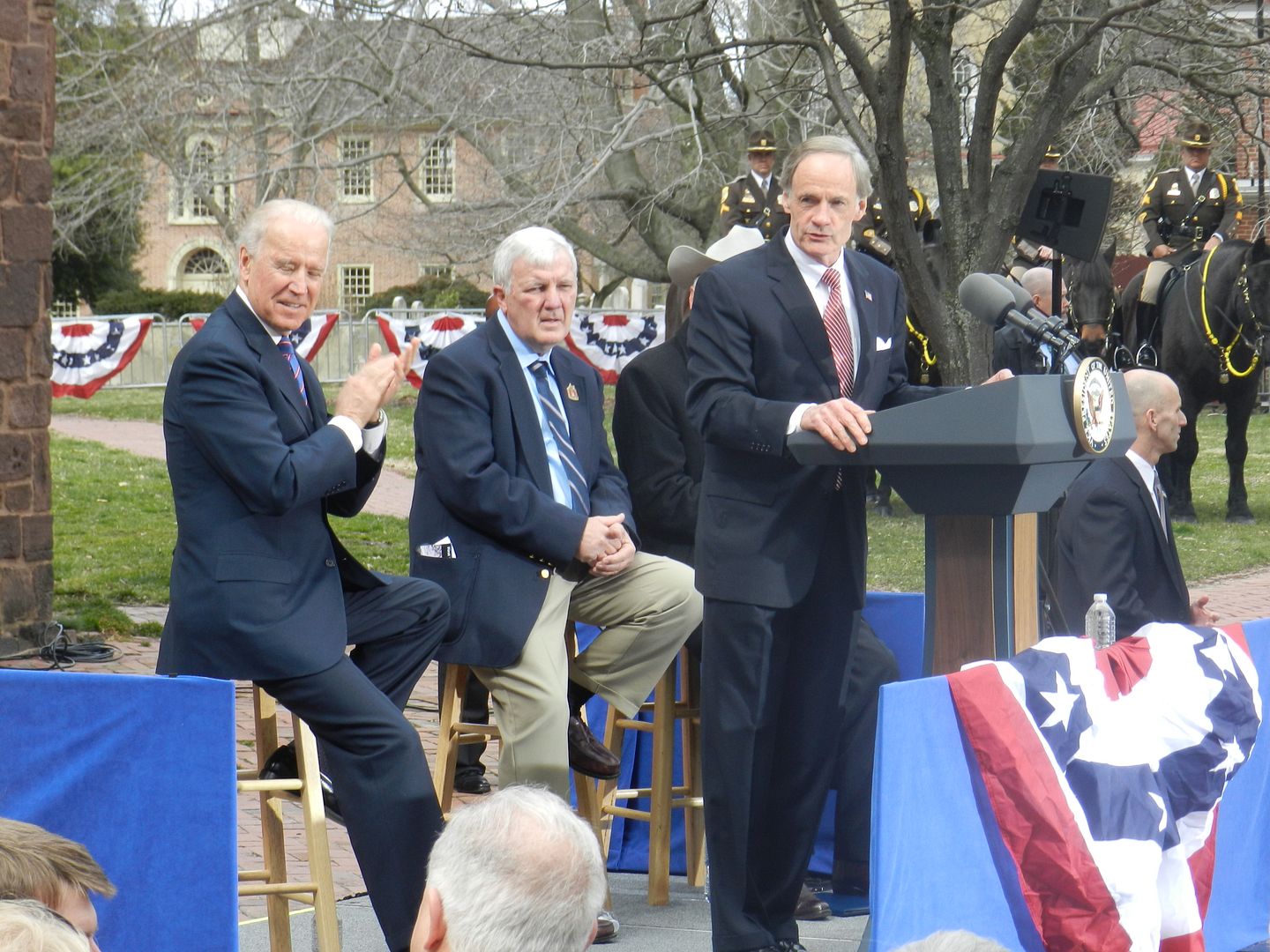 Before the event for the press:


New Castle Courthouse: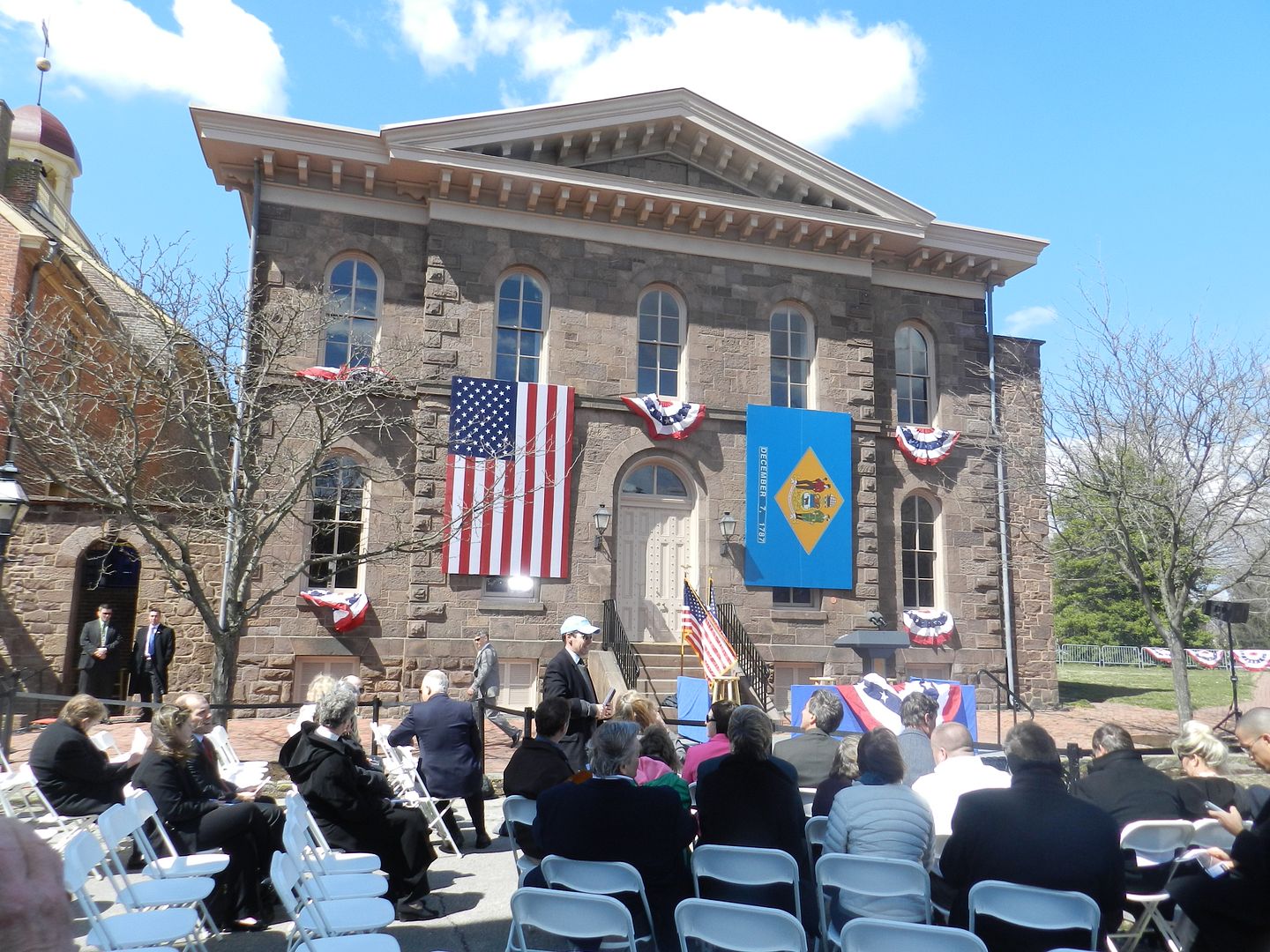 New Castle County Police Mounted Patrol: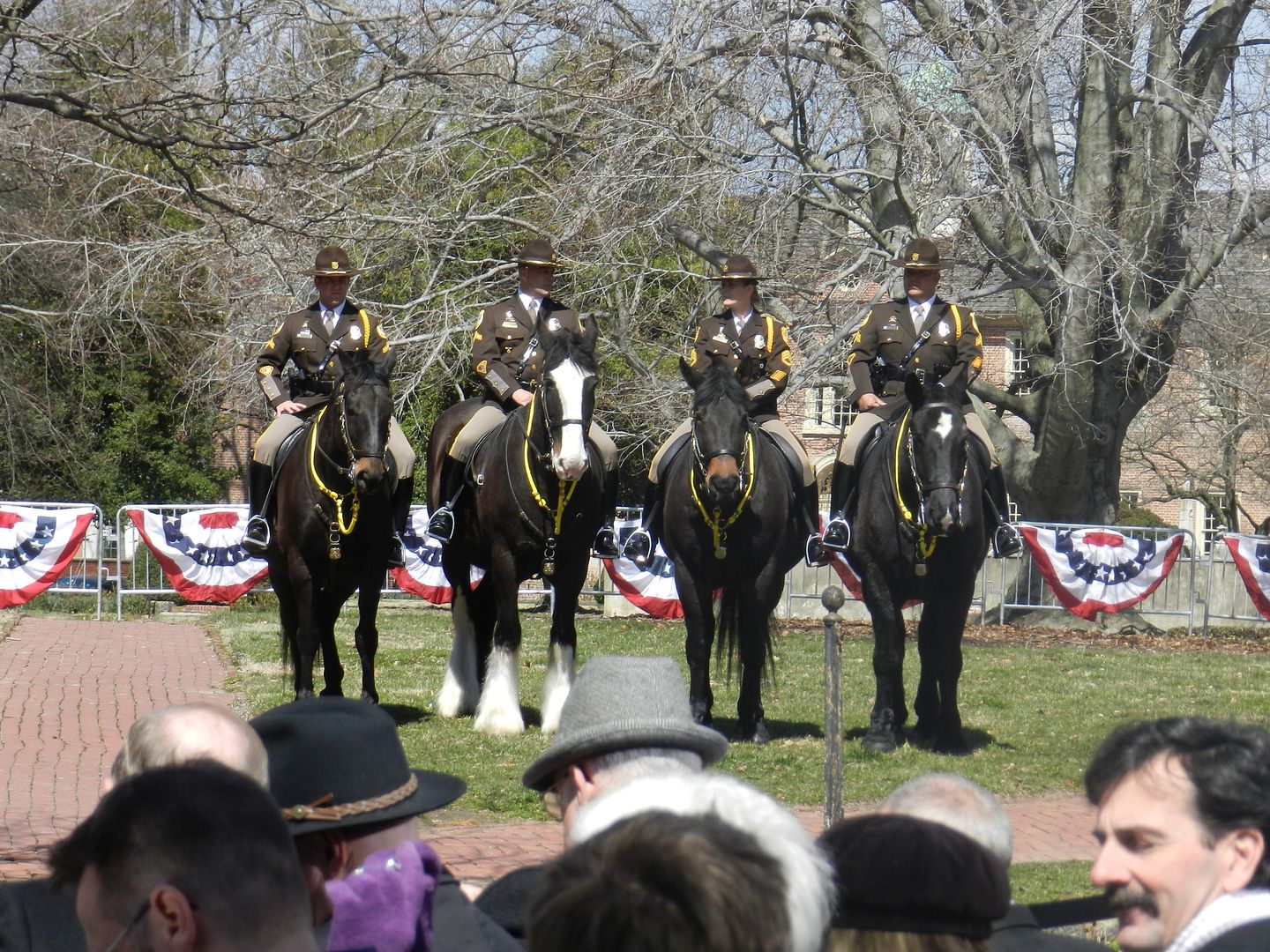 Some of Old New Castle: