There was a new invasion of Gettysburg this week as thousands of civil war aficionados poured into Adams County to commemorate the 150th anniversary of the battle which decided the Civil War. On July 1,2, and 3rd 1863 the forces of Confederate General Robert E. Lee entered Pennsylvania in an attempt to bring the war tot he North and break the Union Army of the Potomac led by General George Meade.
General Lee: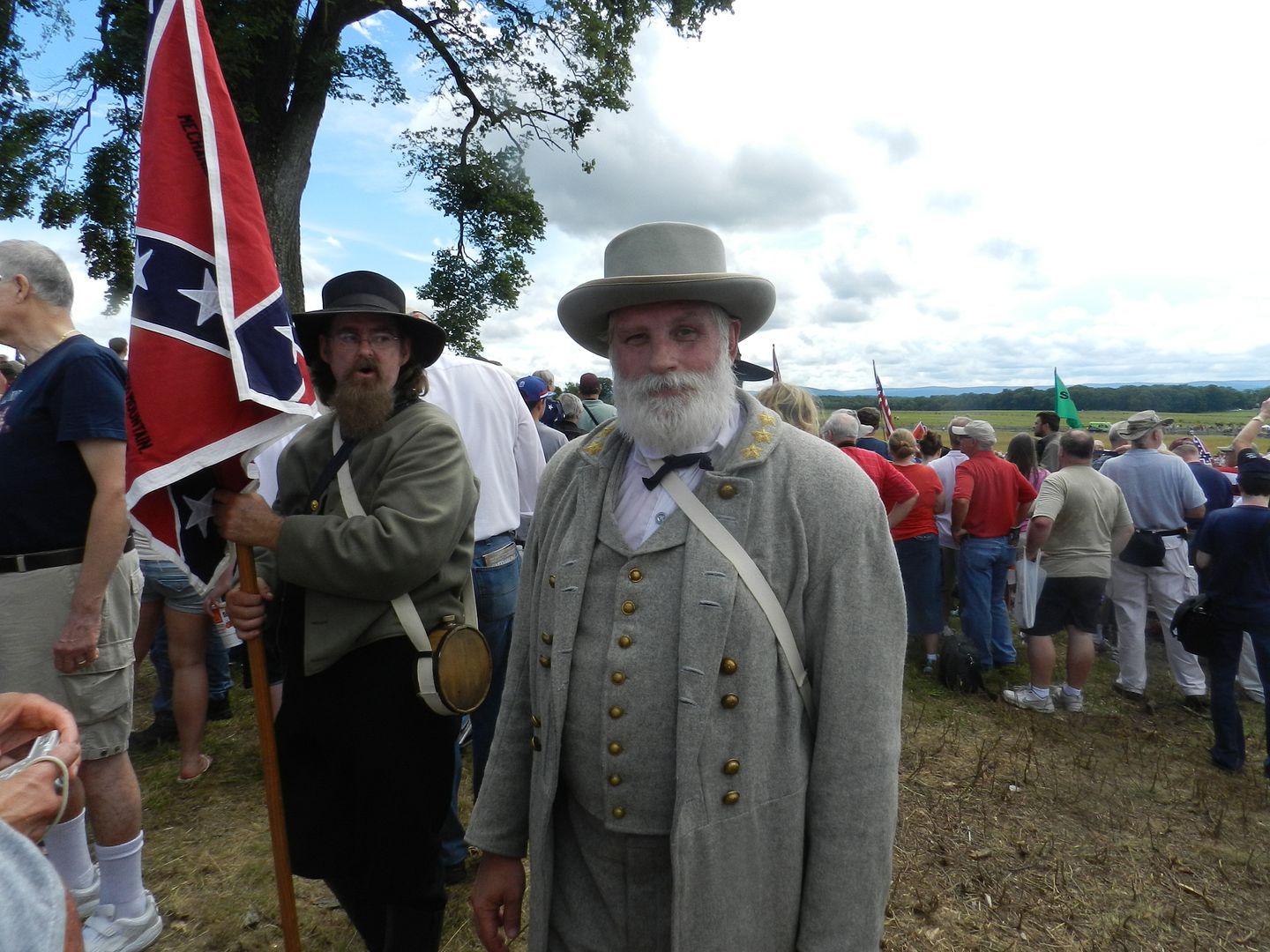 I drove to Gettysburg this morning to participate in a commemorative march of Pickett's Charge, the final, desperate attempt by Lee to break the Union Army and forge a peace. I've been to the battlefield many times and often stood near the monuments and wondered what it was like for 12,000 Rebel soldiers to cross those fields and walk into Federal cannons and muskets. Today I walked the same hallowed ground where so many brave men fell and died. While most of those participating whooped and hollered as they crossed the terrain I took a few moments simply to stand on the ground and remember what happened here 150 years ago and all of the lives which were lost on that ground.
I met Americans from all over the nation and thanked the southerners for, this time, bringing real dollars with them. 150 years ago the Confederate script which they spent in Gettysburg was worthless. This week they spent quite a bit more, all (I hope) of it legal.
I also met people who traveled there from Great Britain and Australia. If they could come that far to commemorate this American battle my two hour drive out the turnpike was more than worth it for an avid history buff.