I made it from Upper Merion to Temple just in time to catch Mark Rozzi entering his party after receiving the concession call from rival Frank Denbowski. The pizza place was filled with family and friends and all were celebrating the win. Rozzi came from nowhere, a political novice with a young campaign manager with no experience and they soundly defeated a seasoned pro with serious backing and a well known consulting group. Rozzi won because he was better on the issues, had the backing of Dante Santoni Jr. and ran a positive campaign.
At Planned Parenthood we saw an opportunity to switch a seat which had been anti-choice and a remarkable young talent in Rozzi. Now women in Pennsylvania will have a strong new ally in Harrisburg as this heavily Democratic seat in and around Reading will be an automatic pick-up come November. This was one of those races where the primary was the real election.
I've known Frank Denbowski for years and he's a good man. Unfortunately he surrounded himself with negative people who ran a negative race. Yesterday they sent a bizarre mail piece to voters accusing Rozzi of midnight pay raises and saying he'd destroy the middle class. No class.
Mark Rozzi entering Margherita's: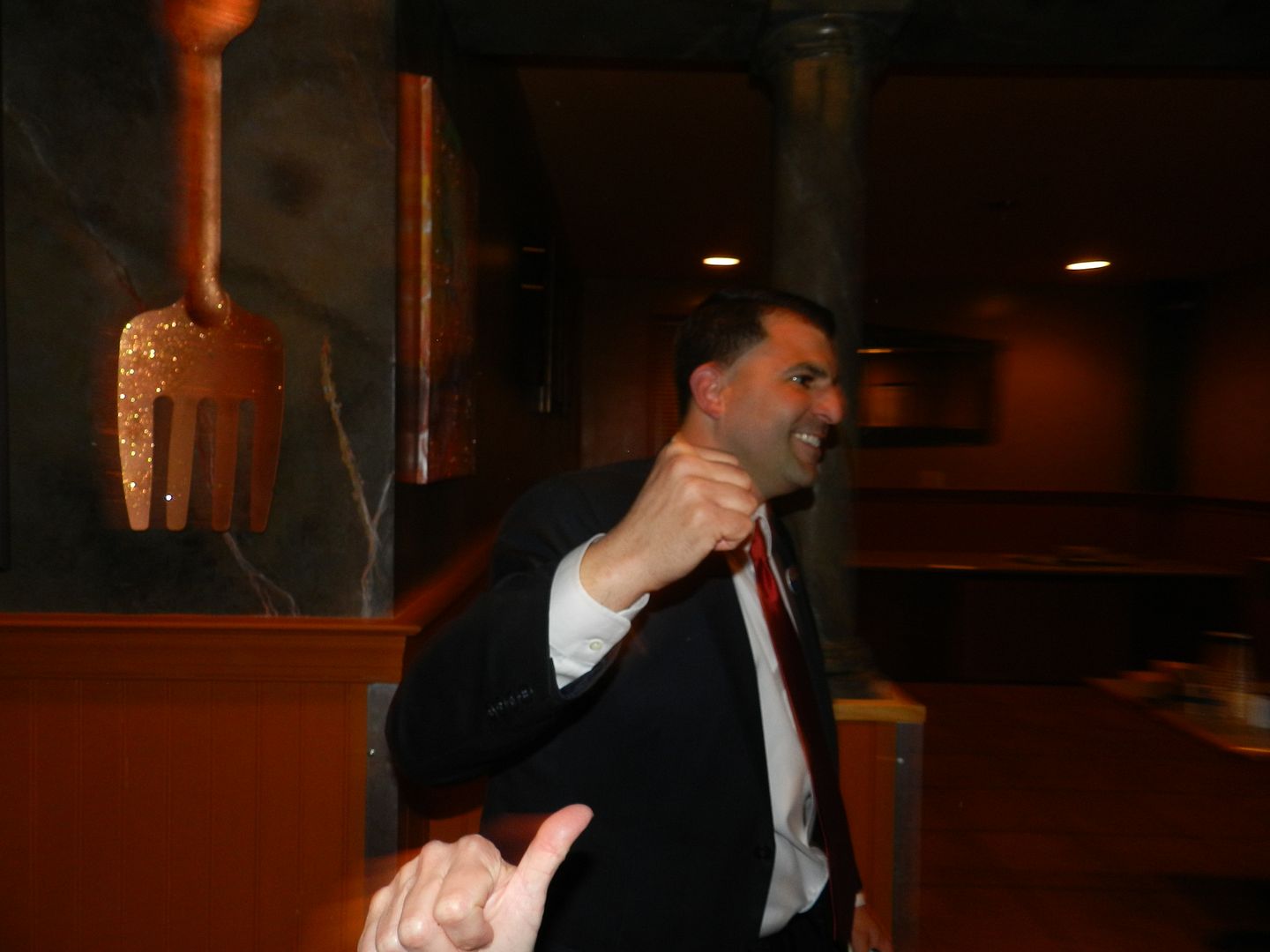 With Dante Santoni Jr: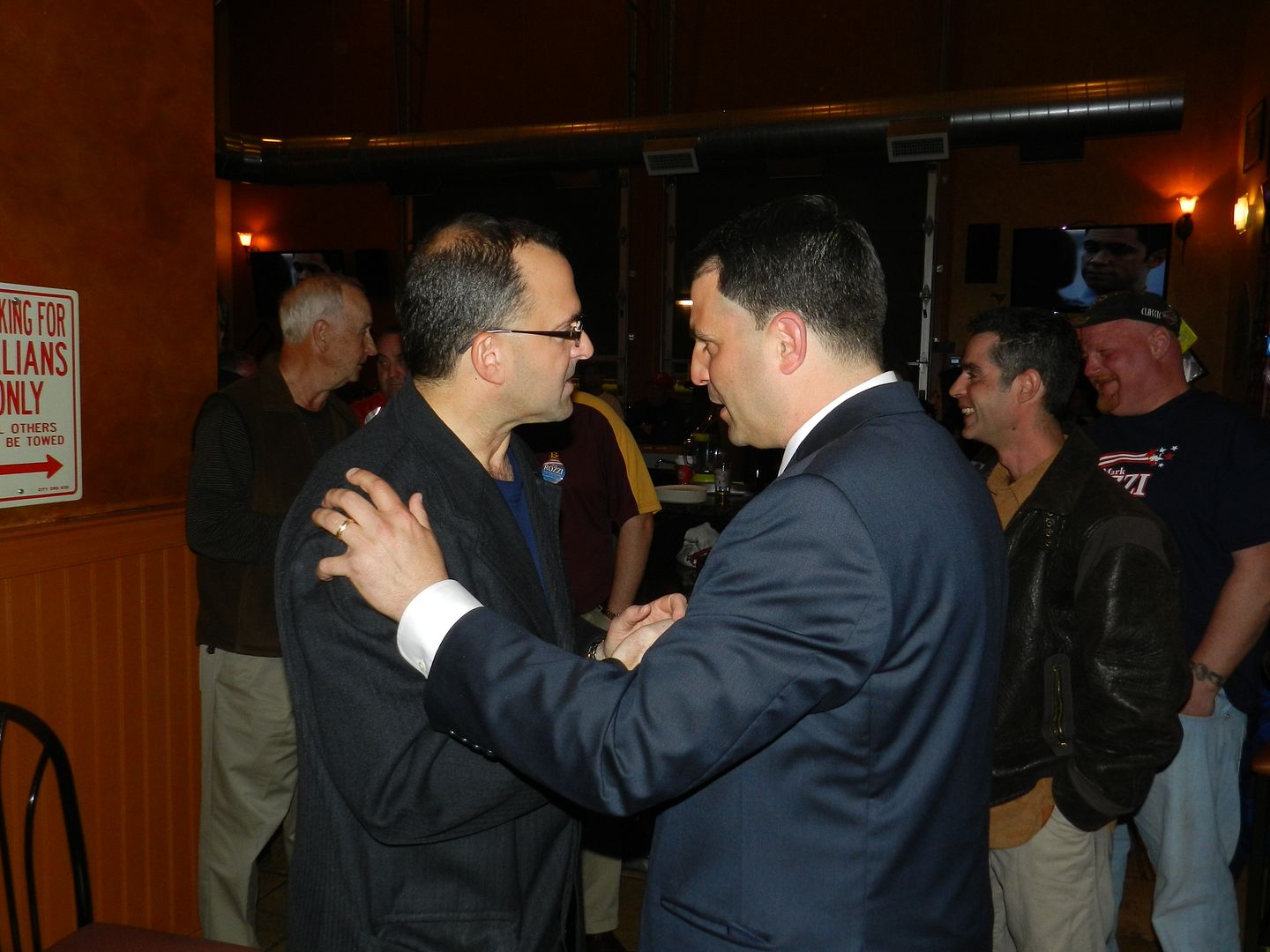 With his beautiful wife Jackie:
Two excited men, Mark Rozzi and his campaign manager Chad Schlanger: