Six Democratic candidates for Governor debated last evening at the Pennsylvania Progressive Summit here in Harrisburg. Jack Wagner jumped into the race too late to participate. Jo Ellen Litz's comments about growing up in a hunting family and eating wild game resulted in many squirrel jokes in the lobby afterwards. And here I thought she only ate chocolate! There was no mention from the other candidates about her anti-choice positions. No one went after Katie McGinty for her close ties to fracking either. All in all it was a rather collegial discussion more than a debate. Most of these candidates obviously like one another.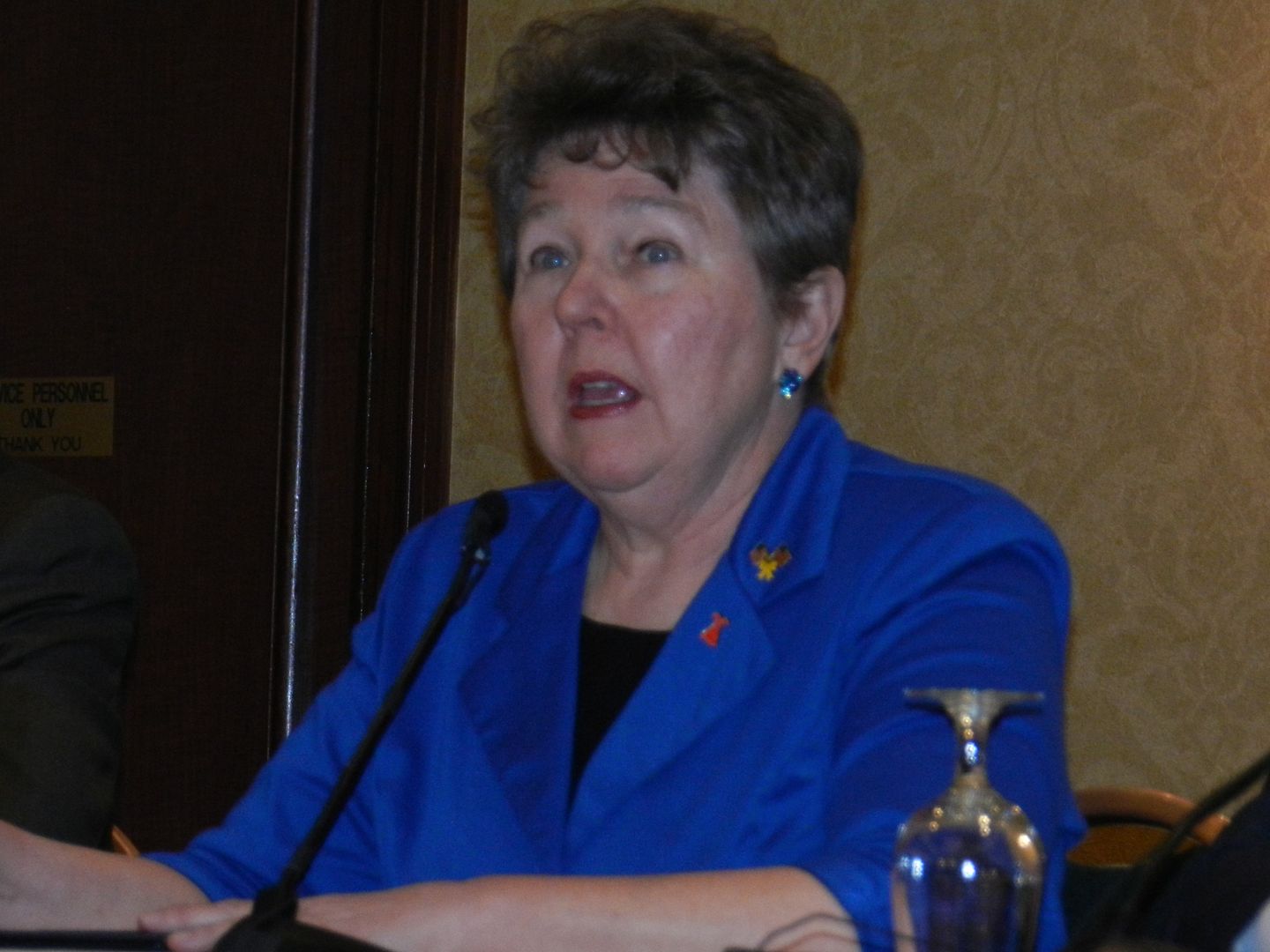 Jo Ellen Litz
Following a question on fracking (they don't support the official Democratic Party position for a complete moratorium) a large group stood up in the center of the ballroom holding signs saying "Ban Fracking Now."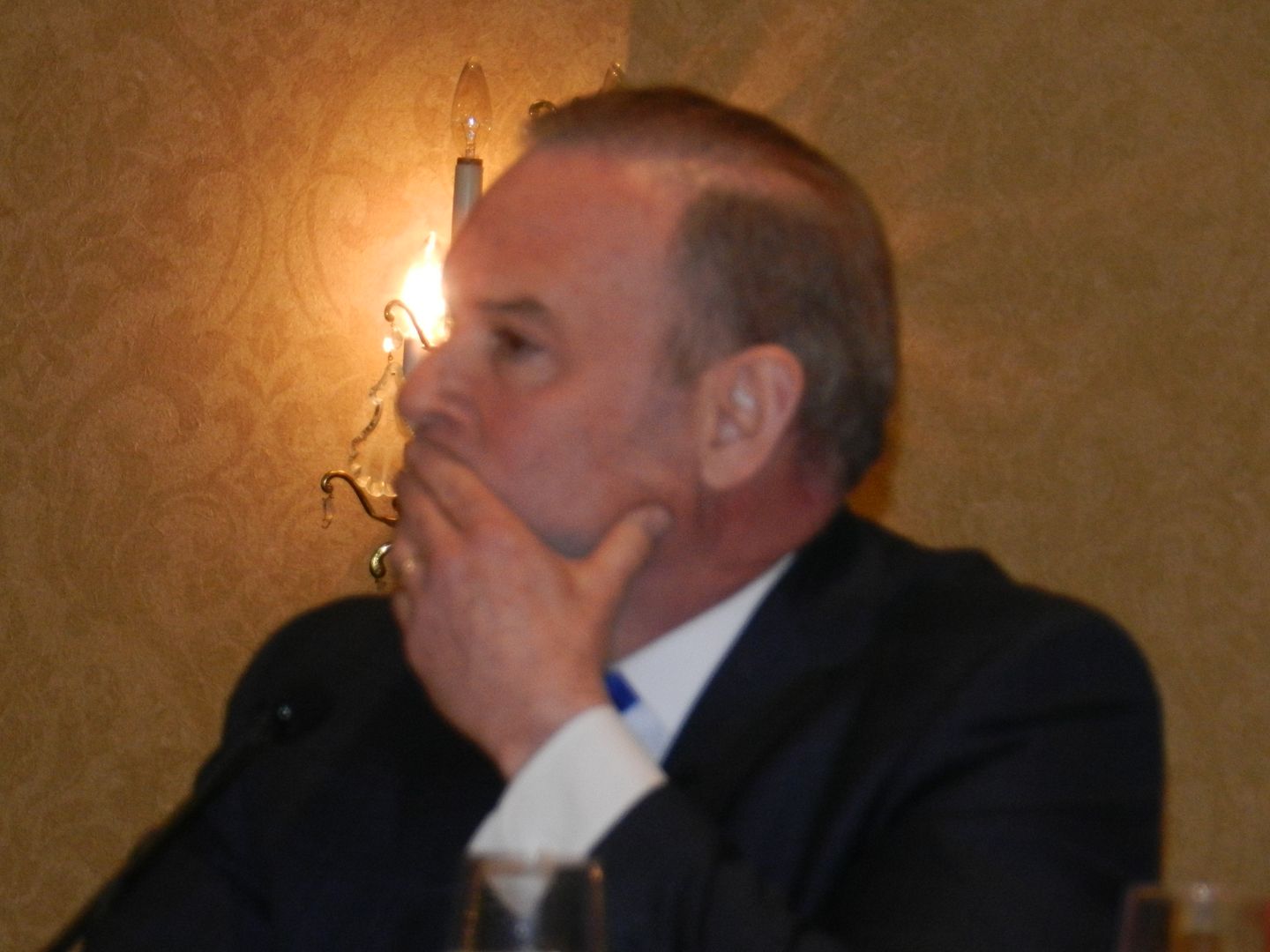 Rob McCord
John Hanger was clearly the most liberal candidate repeatedly saying he'd legalize marijuana to raise revenues and save costs. McGinty turned the common sense gun safety issue (I loved everyone using a term I coined) into a discussion of her renewable energy record as DEP Secretary. She appeared to be a one trick pony.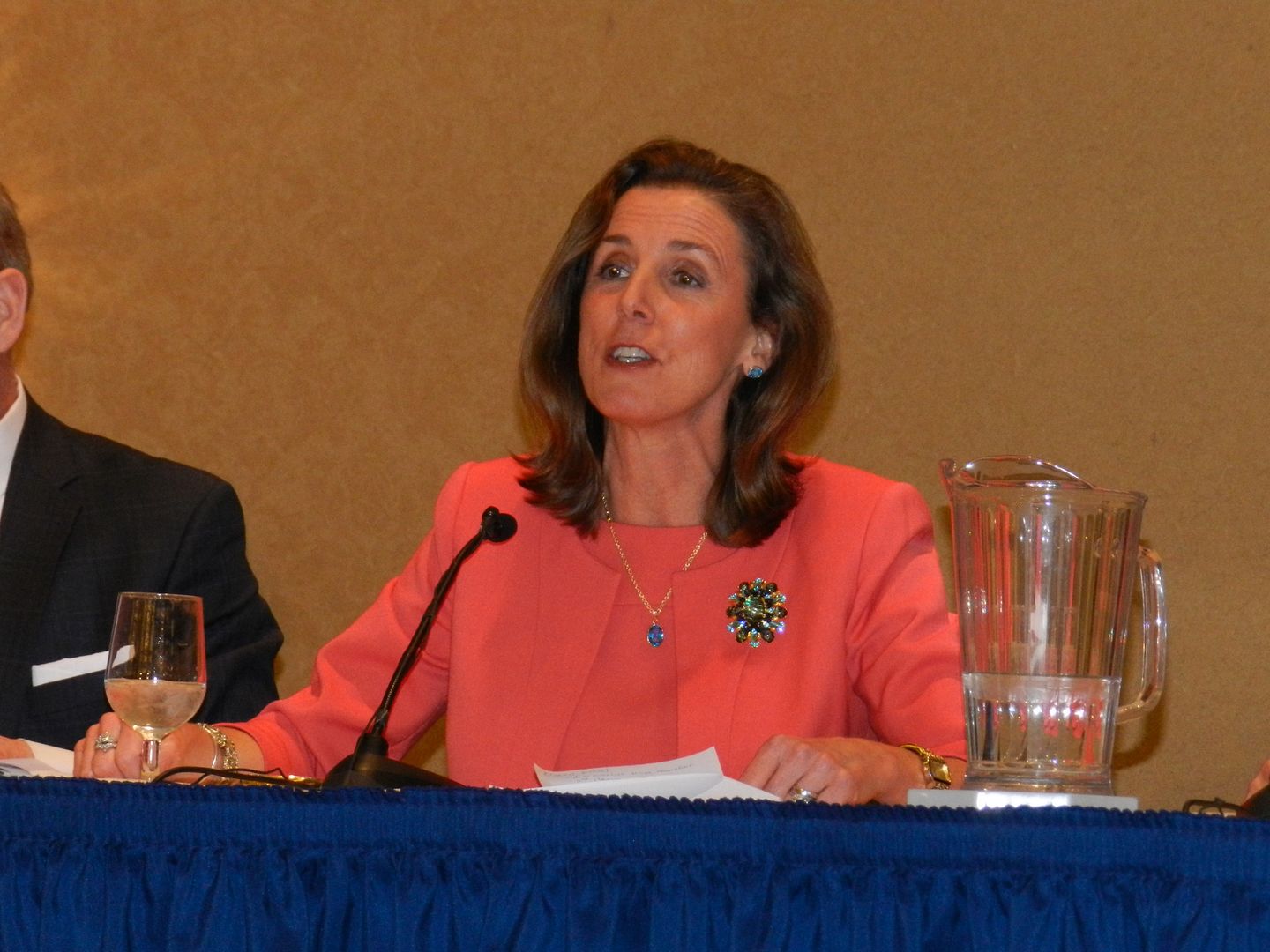 Katie McGinty


John Hanger
Wolf was also clearly progressive and McCord raised some eyebrows when he mentioned pragmatism instead of progressivism at one point.


Tom Wolf
I spent the day at a campaign field training seminar put on by the Progressive Change Campaign Committee (more on that later) so by the time the debate began both my video camera and iPhone batteries were low. I did manage to capture a considerable amount of video. I expect to see a lot of Allyson Schwartz's comments about running a women's health clinic this fall if she is the nominee.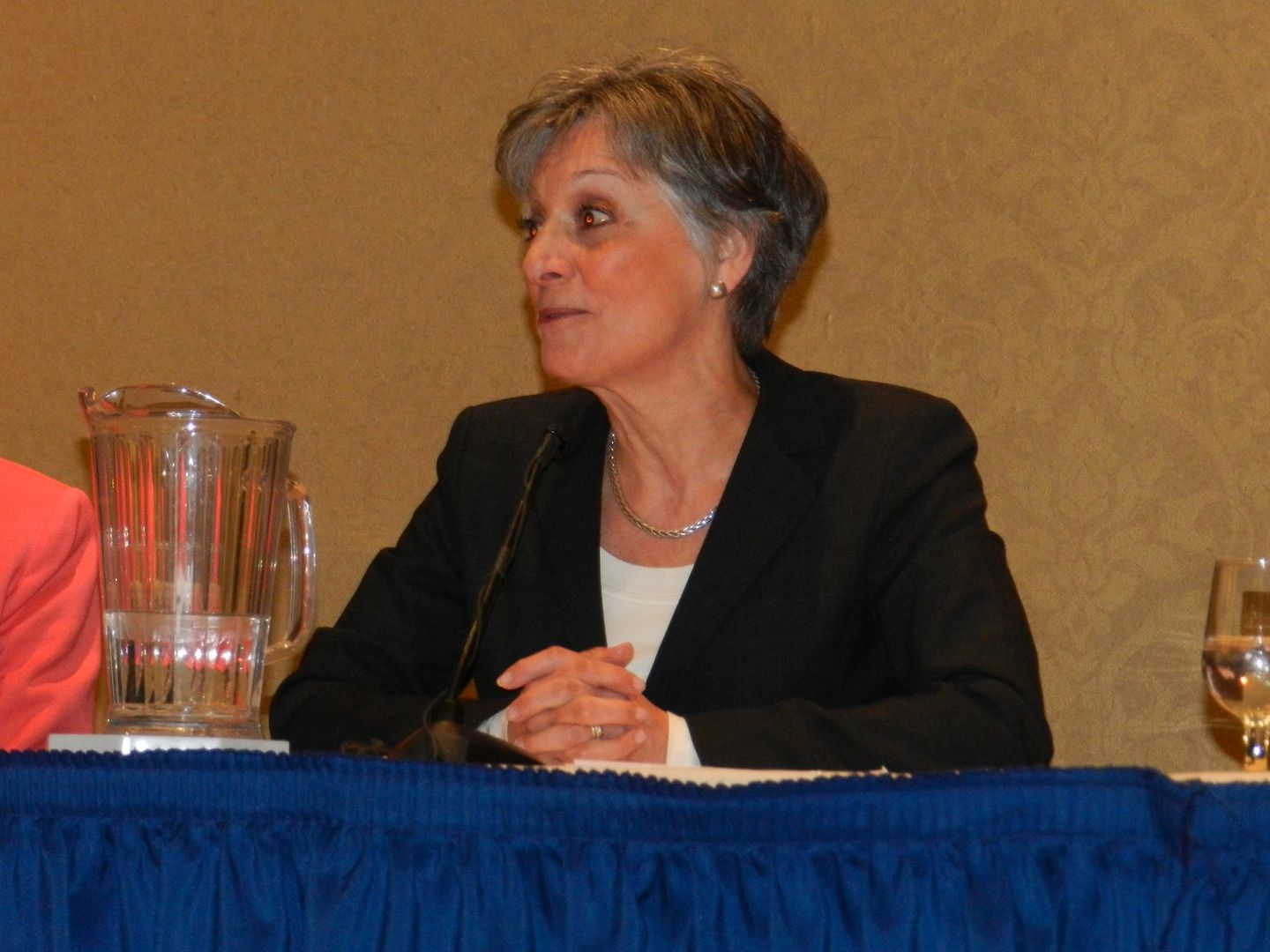 Allyson Schwartz
Update: John Hanger won the straw poll at 31.5% and the others as follows: McCord 24%, Wolf 22.8%, McGinty 10.9%, Schwartz 9.4%, Litz 0.4% and Jack Wagner 0.1%. None of the above received 0.7%. Allyson Schwartz hasn't attended either of these Summits since she announced except for appearing at this debate. Only Hanger and McCord attended the Keystone Progress fund raiser following the debate and that was noticed by many of those in attendance.
The room was packed and, all in all, the debate was a two hour live show on PCN showcasing progressive issues and values. In that regard I thought it a huge success.