I spent yesterday roaming around the Capitol building as Tom Wolf took the oath of office as Pennsylvania's 47th Governor. Because of my recent Achilles tendon injury I hadn't gotten a ticket or press credentials because I didn't know if I'd be healthy enough to attend. As it was I limped around using a cane and paid for it by the time I returned to Reading with a very painful ankle. I applied some medication for the swelling though and all is well this morning. Being on my feet remains a challenge until it fully heals.
Still it was great to be back in Harrisburg and chat and visit with many friends and legislators. I got some interesting information, met new Chief of Staff Katie McGinty, congratulated consultant and now Director of Legislative Affairs Mary Isenhour on a spectacular job and watched the inauguration on one of several large screen televisions mounted inside the Capitol. I remained warm on this grey, cold afternoon though it meant missing out on being able to get many good pictures.
The former Governors in attendance were clustered in a corner outside the cafe and I got a few pictures of them.
Former Governor and Homeland Security Secretary Tom Ridge: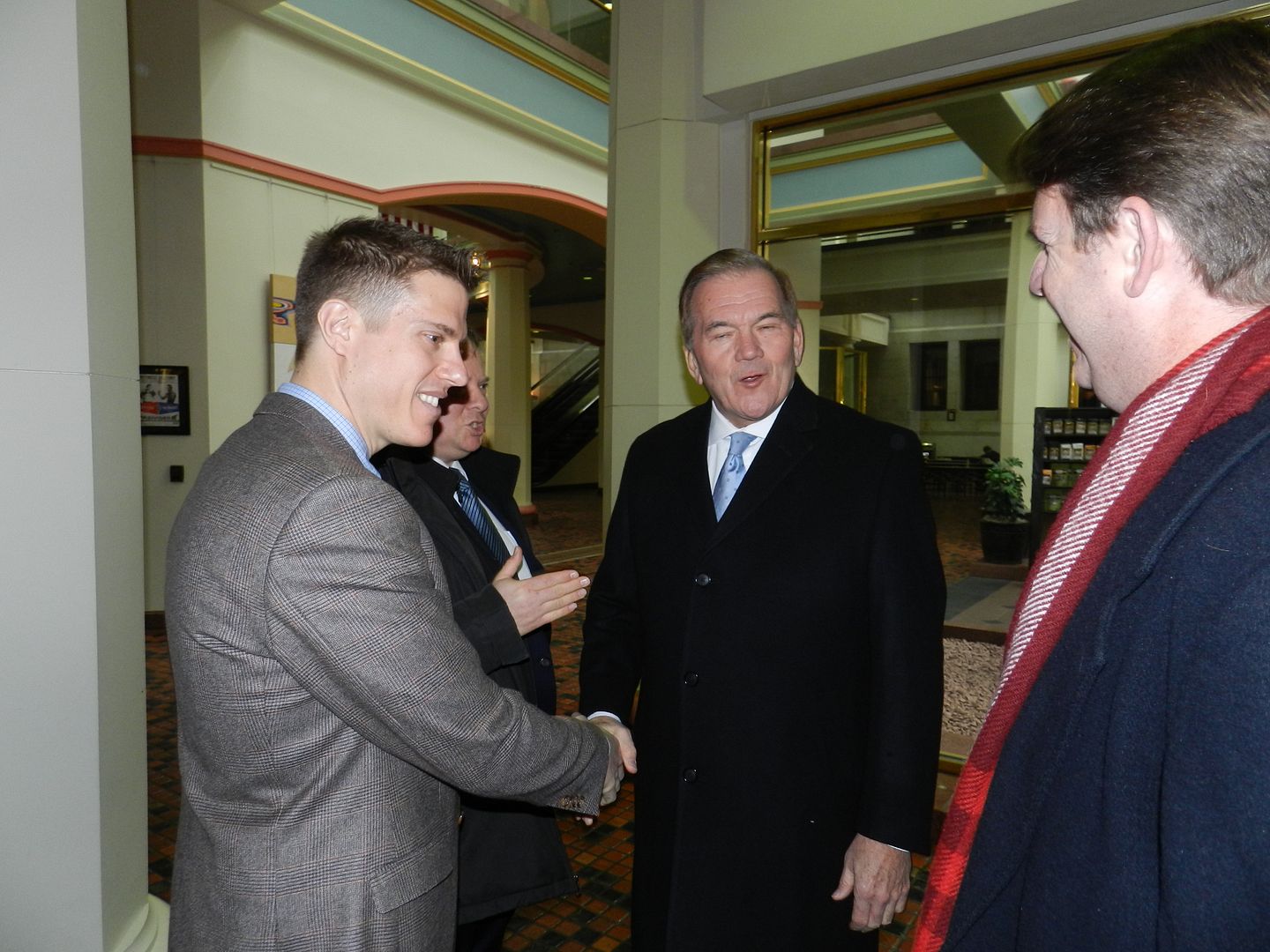 Outgoing Gov. Tom Corbett: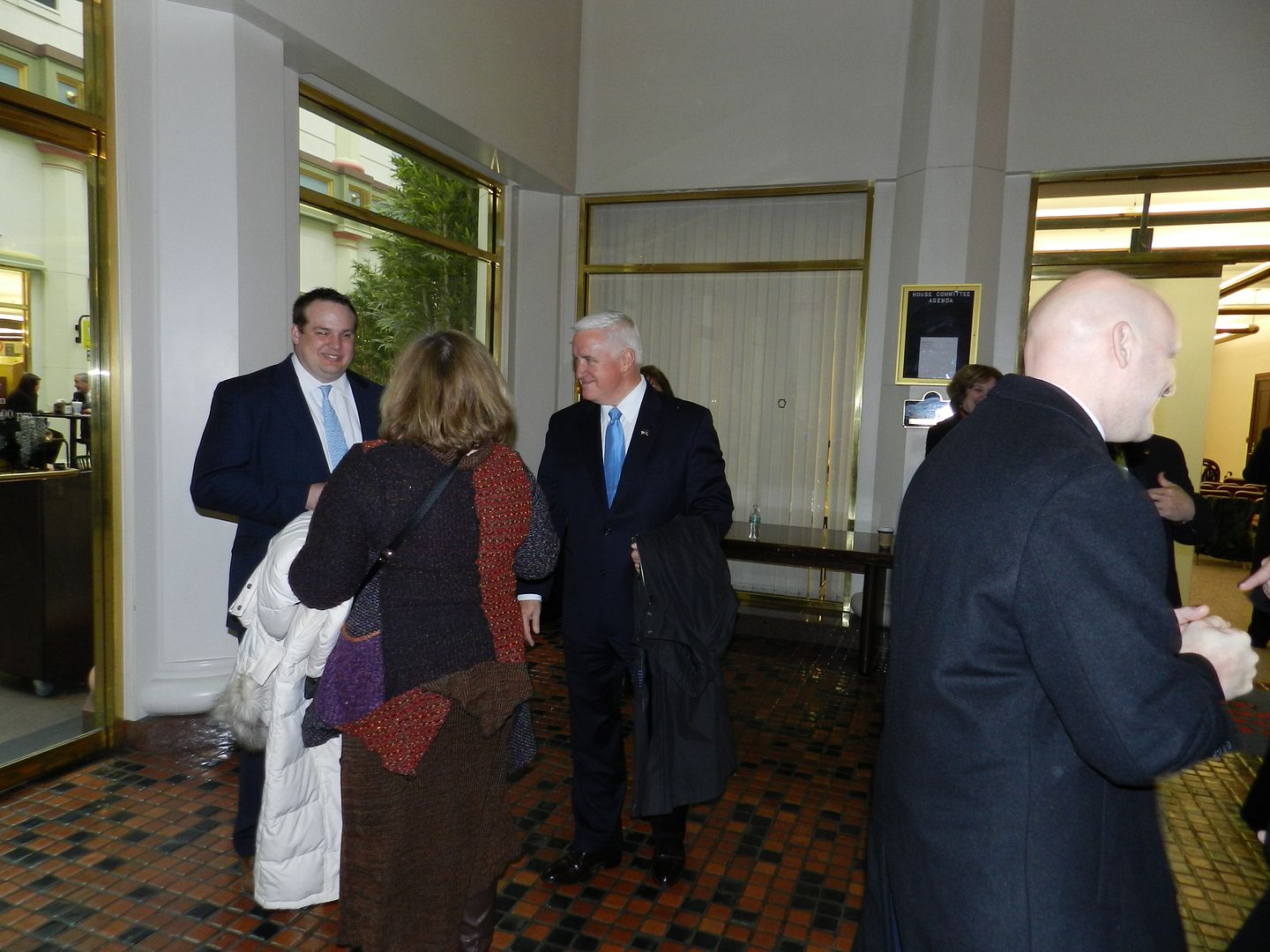 I met several of the candidates for state judgeships, chatted briefly with Dan Onorato, the Democratic candidate for Governor four years ago and many others.
Wolf campaigned on the premise that he'd give Pennsylvania a "fresh start" and that he would be "a different kind of Governor." He already has set that tone by not residing in the Governor's Mansion but commuting from his home in nearby York County. He will also continue using his own vehicle, the famous Jeep. He has dictated that no one on his staff accept gifts, heresy in the cesspool of corruption which is our state capital.
He faces a Republican led legislature which increased its majorities in both the House and Senate all the while the progressive Democrat was waltzing away with the Gubernatorial race. As such he said "We have to respect each other's ideas, each other's values" as his approach to building some sort of consensus with the other Party.
Wolf's two biggest goals are to enact a 5% extraction tax on natural gas to fund education and to change the state constitution to allow progressive taxation. Both are poison to the many Teapublicans in the legislature. Sen. Jake Corman dethroned longtime Senate leader Dominic Pilleggi (who may be plotting revenge) to take a harder ideological stance against Democrats. The outlook for Wolf isn't good under these circumstances and he faces a $2.3 billion state budget deficit left over from Tom Corbett's failed administration.
Something has to get done and the way it does will set the tone for Tom Wolf's success or failure. A dramatic success might lead him on a path to higher office.