As of closing today Montgomery County Register of Wills D. Bruce Hanes has given out 78 marriage licenses to same sex couples and 21 of them have wed. Sixteen couples applied today alone and last week saw one couple drive from Pittsburgh and another couple from Portland, Maine get a license to marry here. Many of these couples seem to be from Southeastern Pennsylvania but some are taking advantage of this window to drive from different corners of the Commonwealth to Norristown.
Today those LGBT and straight allies of Hanes held a rally in frnt of the Montgomery County courthouse to show their appreciation. Included were three candidates for Congress in the 13th CD. Also speaking were several House members from Harrisburg: Mark Cohen, Brendan Boyle, Matt Bradford and Madelein Dean.
Before the event began a couple came by on their way in to get their marriage license and joined the rally. Lisa Dow Summey and Renee Juliano even got to speak and showed off their newly minted marriage license. They have three children who now will be able to have more secure futures because their Moms will be legally married and entitled to more than a thousand rights denied them until now.
Sen. Leach:
Dean:
Boyle:
Sen. Leach is hugged by a couple he personally married: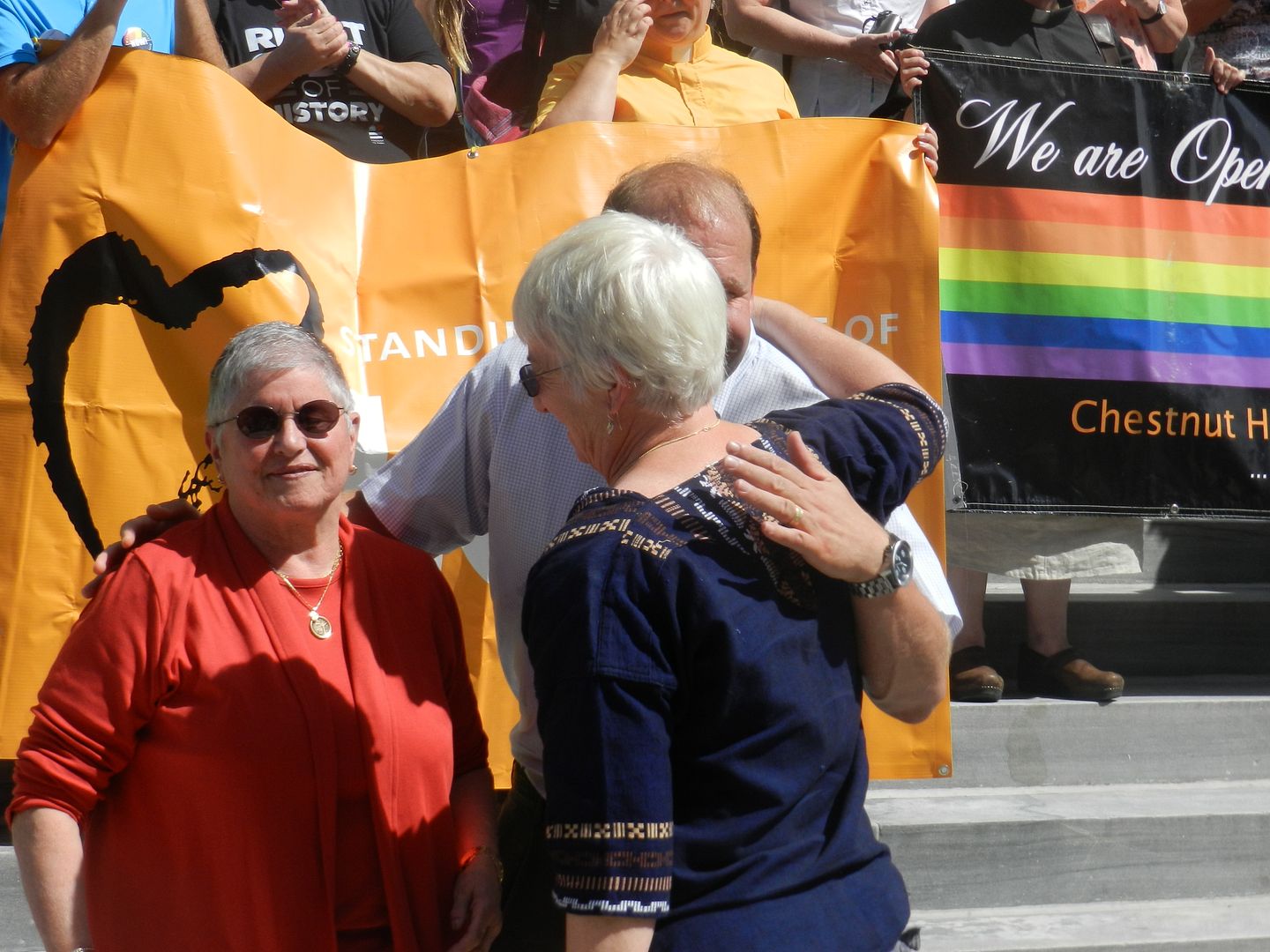 This adorable little boy has a question: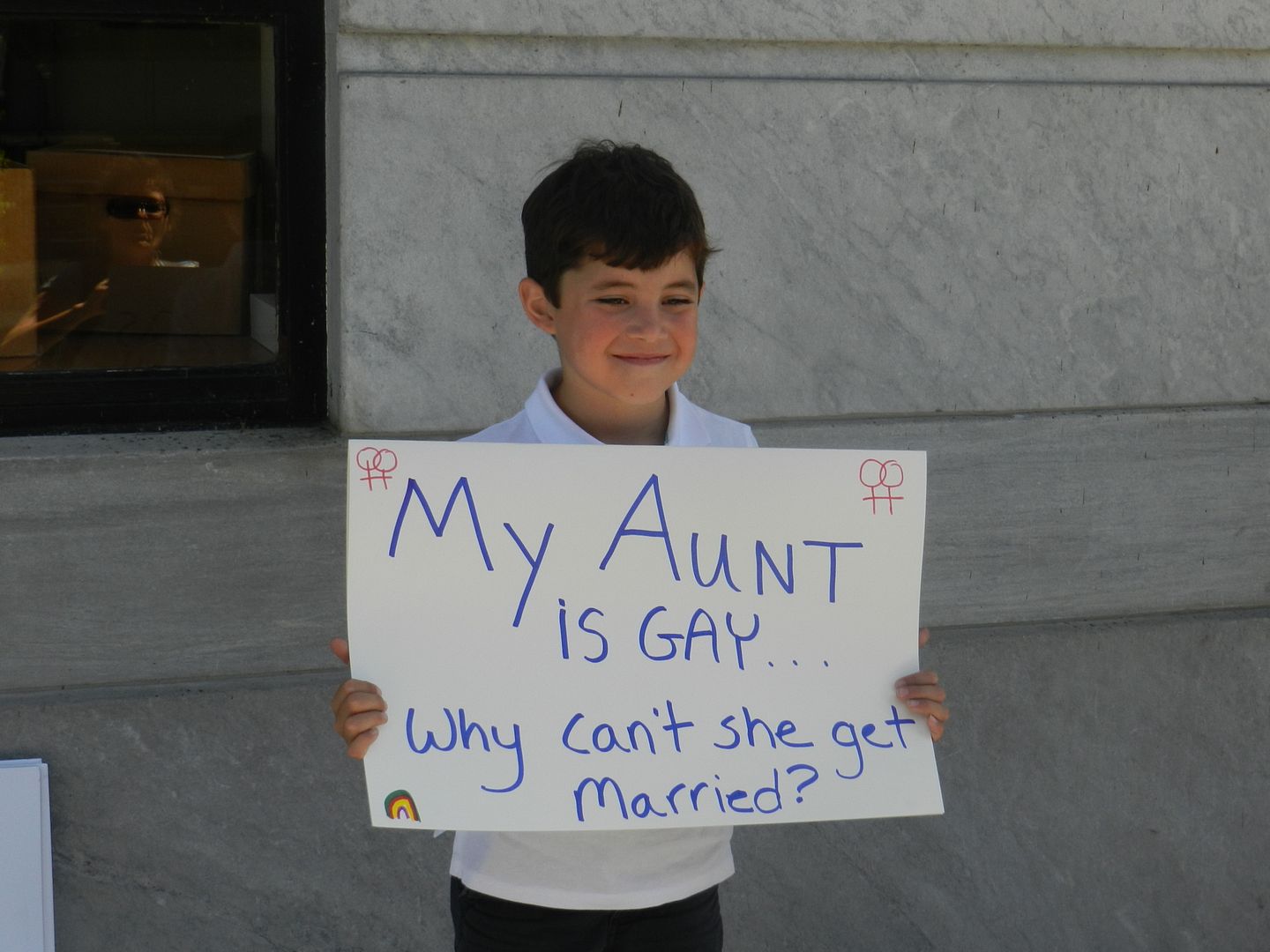 Summey and Juliano: