Last week I traveled the short distance southeast to Pecos, New Mexico. Ruins of an old Pueblo Indian town are all that remain from a once thriving community. The Pecos were the most prosperous of the Northern (New Mexico) Pueblo people due to its town being a significant trading center. Indians from the southern plains and the southwestern region from here (Apache, Navajo, Utes, etc) traveled to Pecos to trade their goods. The community thrived to the extent their pueblos rose four and five stories high and held 600 rooms.
The Spanish arrived and built a mission church to convert the Indians and that is the largest remaining structure. Twenty kivas, underground working places accessed via ladder, were spread around the village. Some remain.
The location of the village was key to its success. The Pecos River (you might recall my mentioning it went dry last summer) is close by and the strategic location allowed the Pecos people to see advancing parties. Foreign tribes were forced to make camp in a large field just outside the village walls, the Indians never fully trusted one another. I had the site entirely to myself hiking the ruins which was very peaceful. That is until I came across a sign warning of rattlesnakes.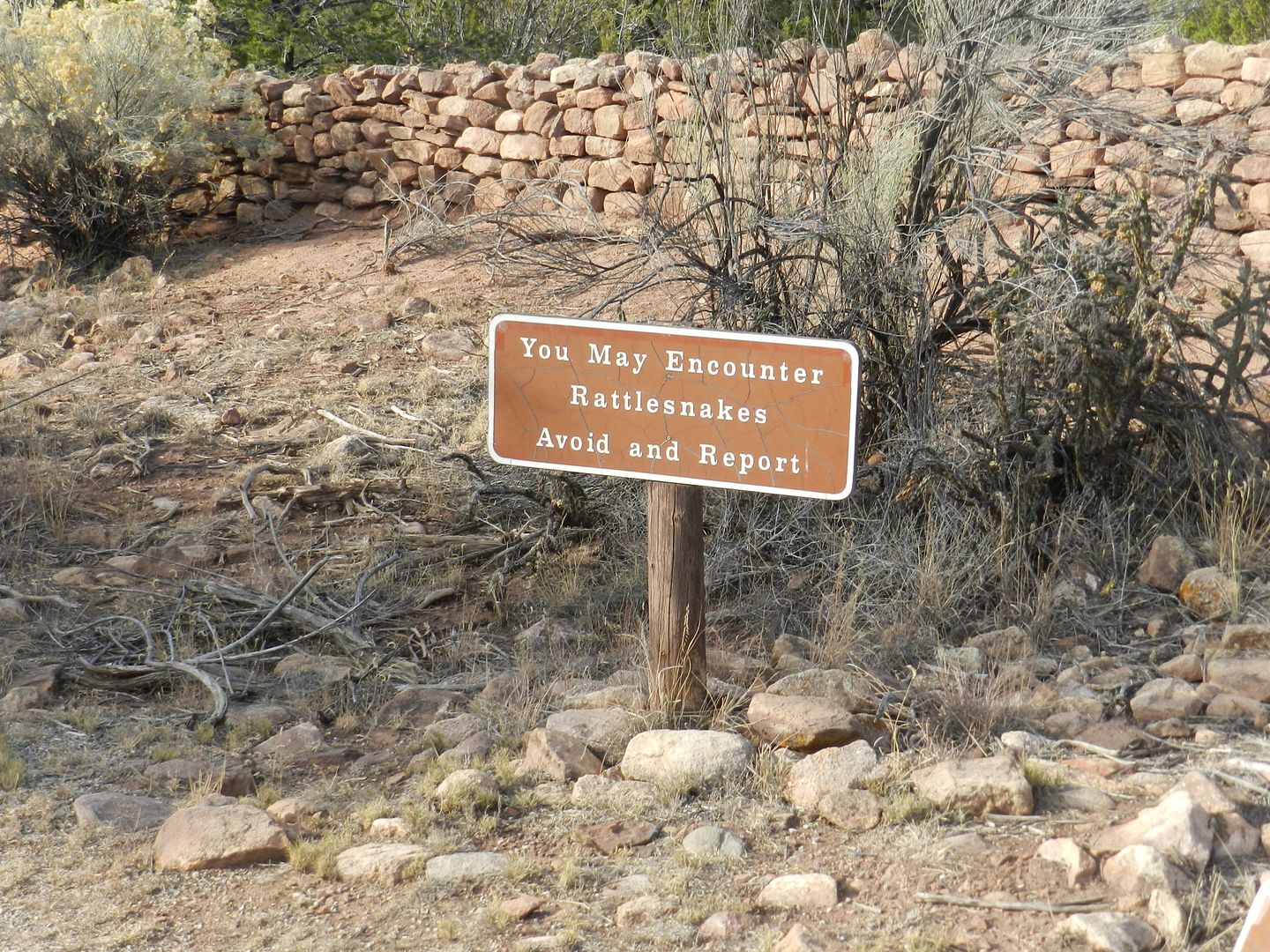 The Battle of Glorietta Pass during the Civil war took place just outside Pecos. Confederates attempted to invade Colorado for its gold then proceed on to California but were stopped here.