Santa came to Santa Fe Friday riding on the back of a vintage 1934 fire engine. He entered the Plaza and took to his temporary house there to listen to youngsters recite their wish lists. The Santa Fe Brass serenaded the crowd with Christmas songs as people milled about awaiting the official lighting ceremony.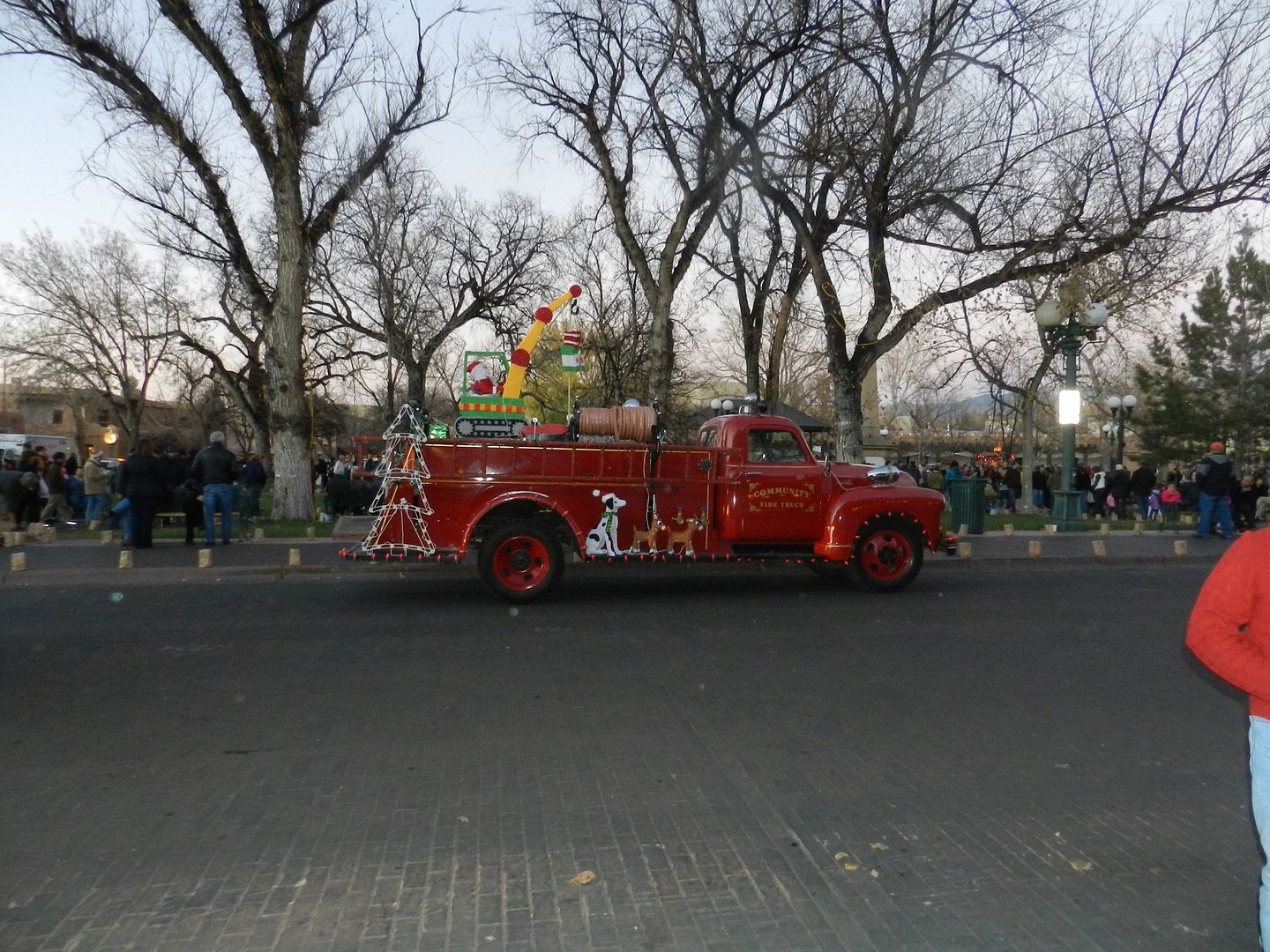 My first trip to The City Different was Christmas week 2006. This time I'm witnessing the beginning of the city's famous holiday extravaganza. Santa Fe is famous for its Christmas tourism and downtown comes alive with farolitos (we call them luminaries) all along the adobe rooftops. A large ice sculpture will appear in the Plaza as the holiday gets closer and the weather colder.
The weather has been nice since I arrived with afternoon highs between 55 and 60 degrees. Combined with their 300 days of sunshine a year this has meant the odd sensation of listening to Christmas music on the radio while driving in short sleeves with a window down.
The cathedral of St. Francis of Assissi, the patron saint of Santa Fe for whom the city was named, sits a block off the Plaza and its bells ring out calling its faithful to mass. Down the street is the Chapel of Loretto where a mysterious carpenter showed up one day and constructed a magical circular staircase with no center support.
Area Girl Scouts opened Friday's festivities and others of their organization sold hot chocolate and hot cider. The Santa Fe Brass, a five member ensemble, played Christmas music until the official lighting ceremony. I wasn't able to wait for that as I had reservations for dinner with friends from our Democratic Talk Radio Facebook page. Here are my pictures and video, enjoy the music.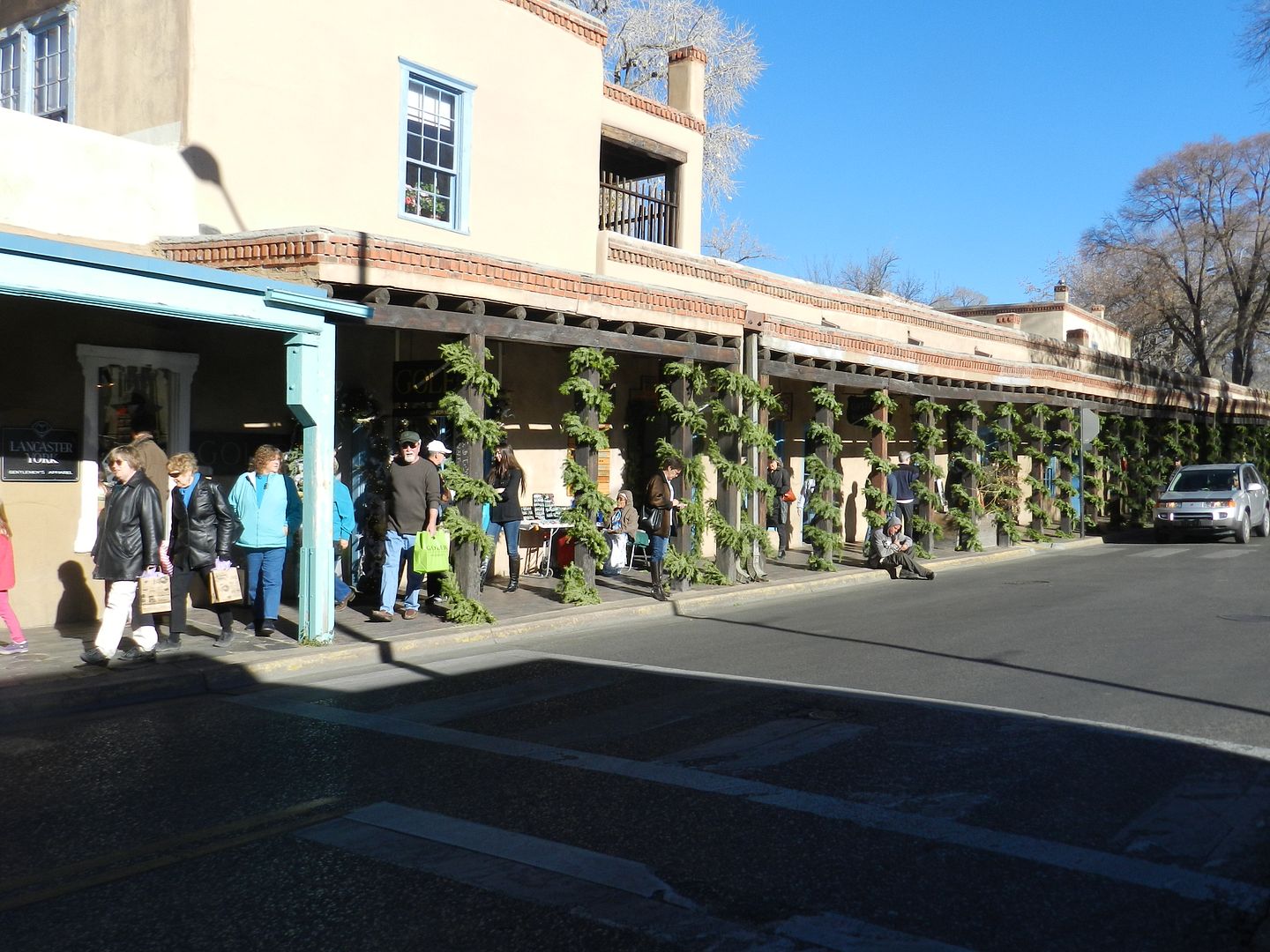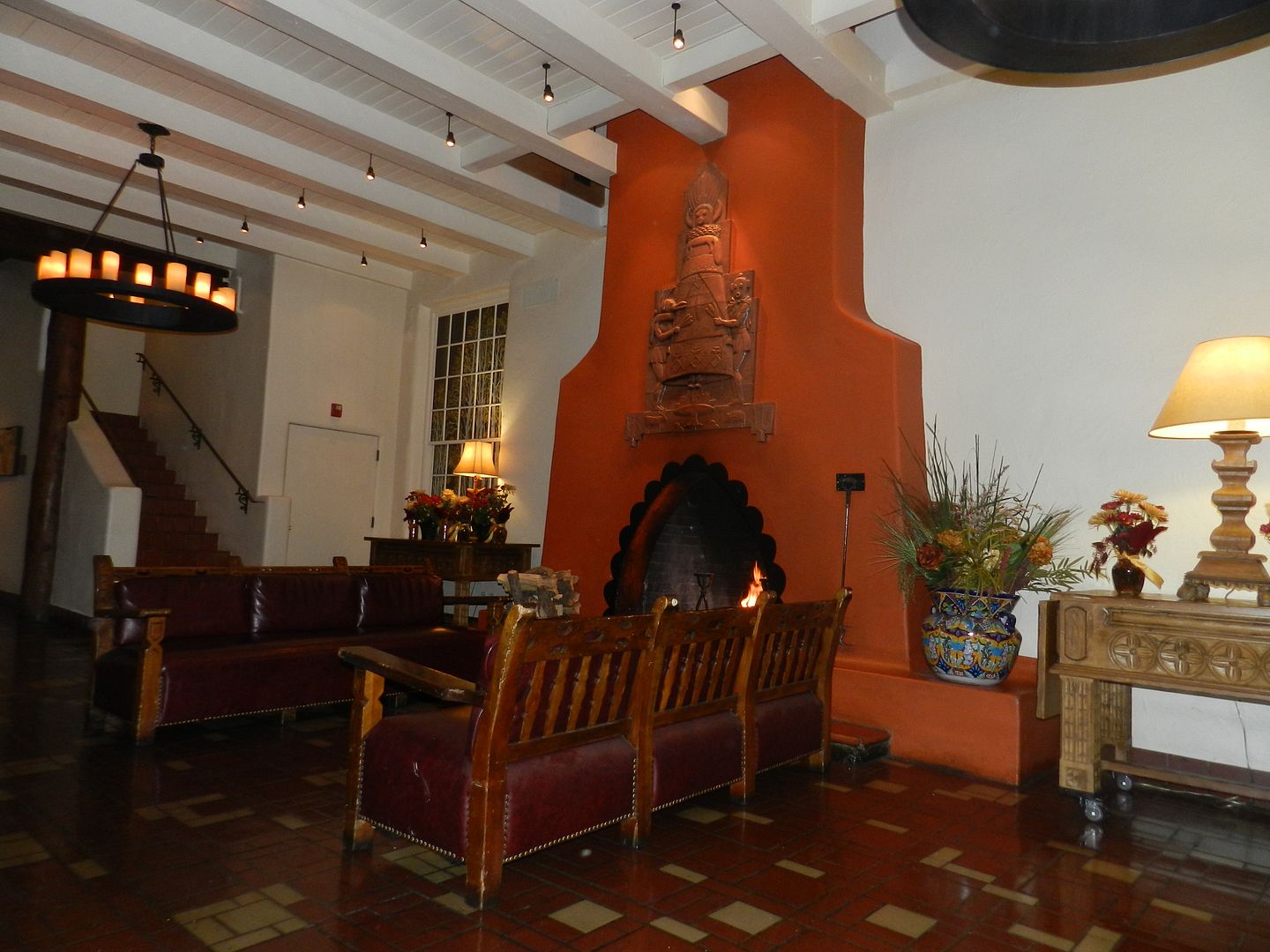 Click "there's more" for the rest of the pictures and video.
Flutist: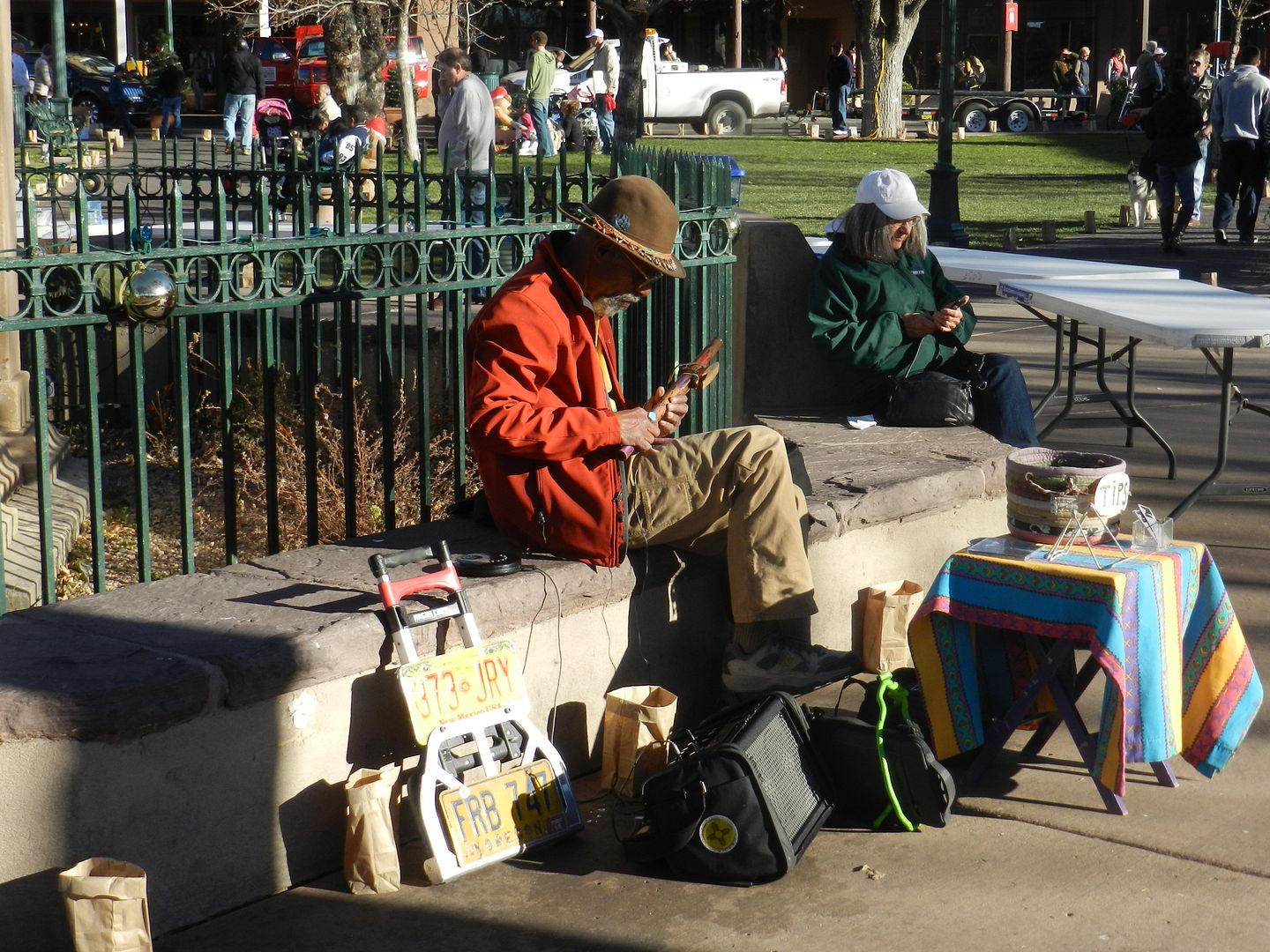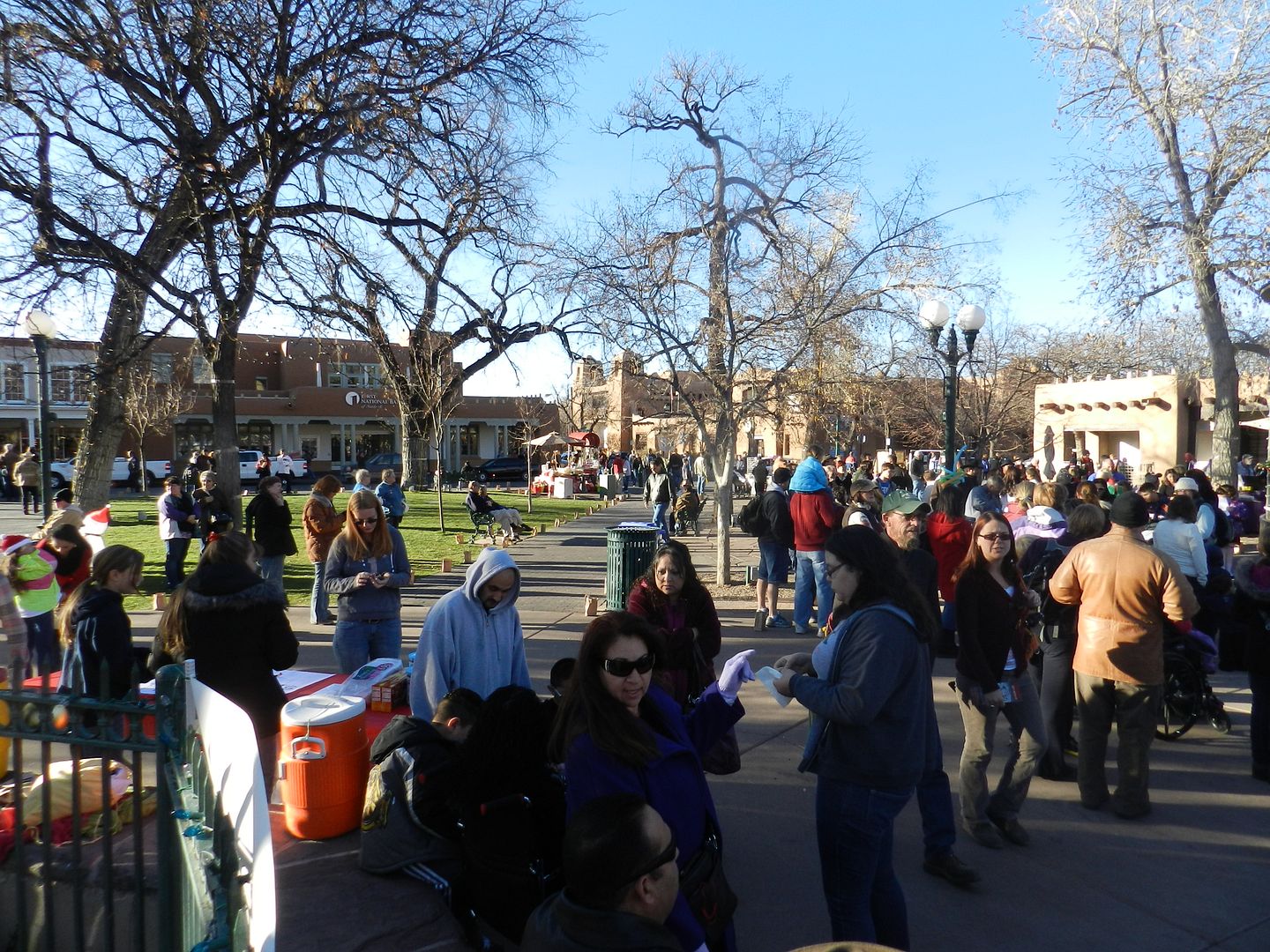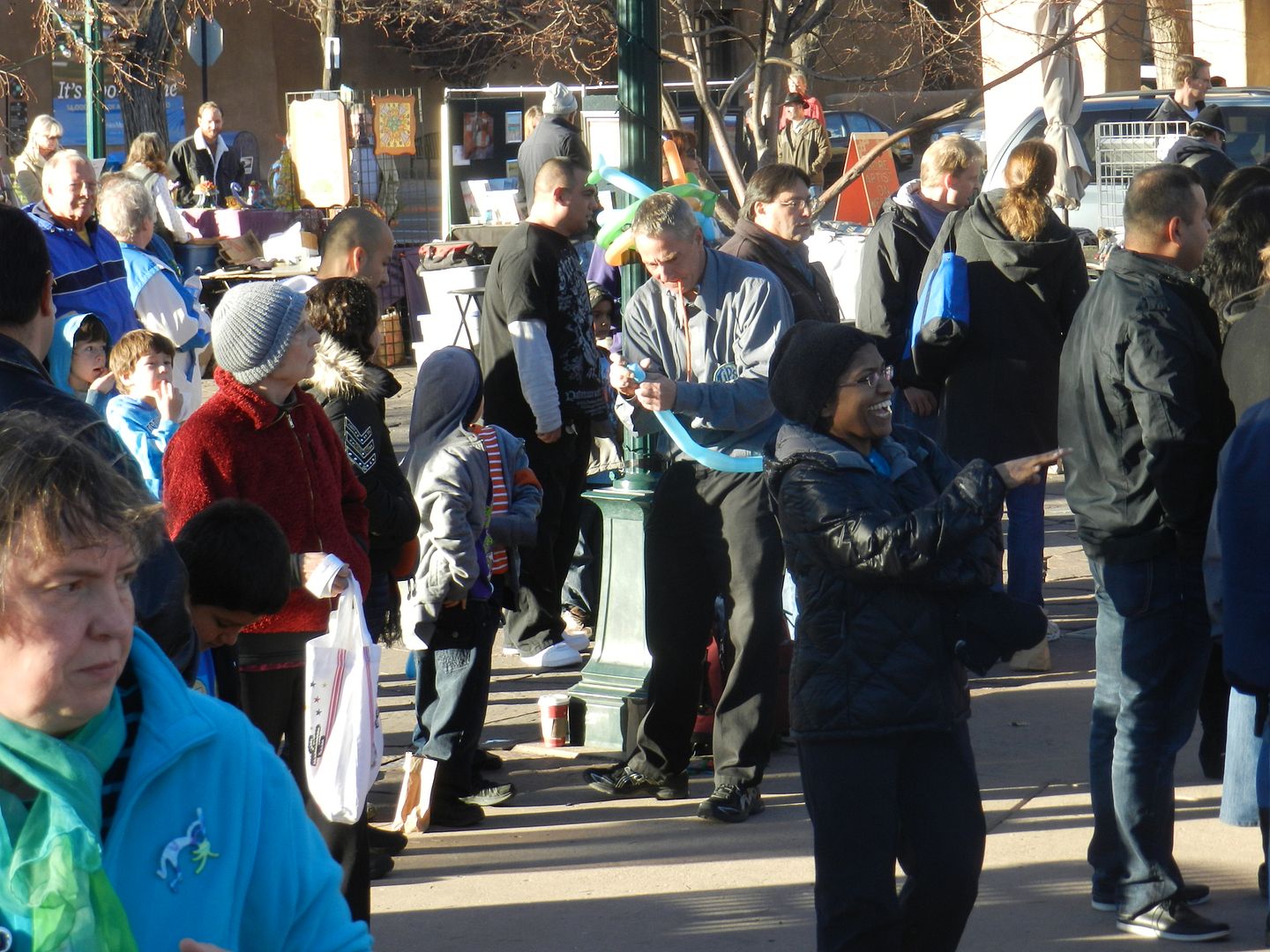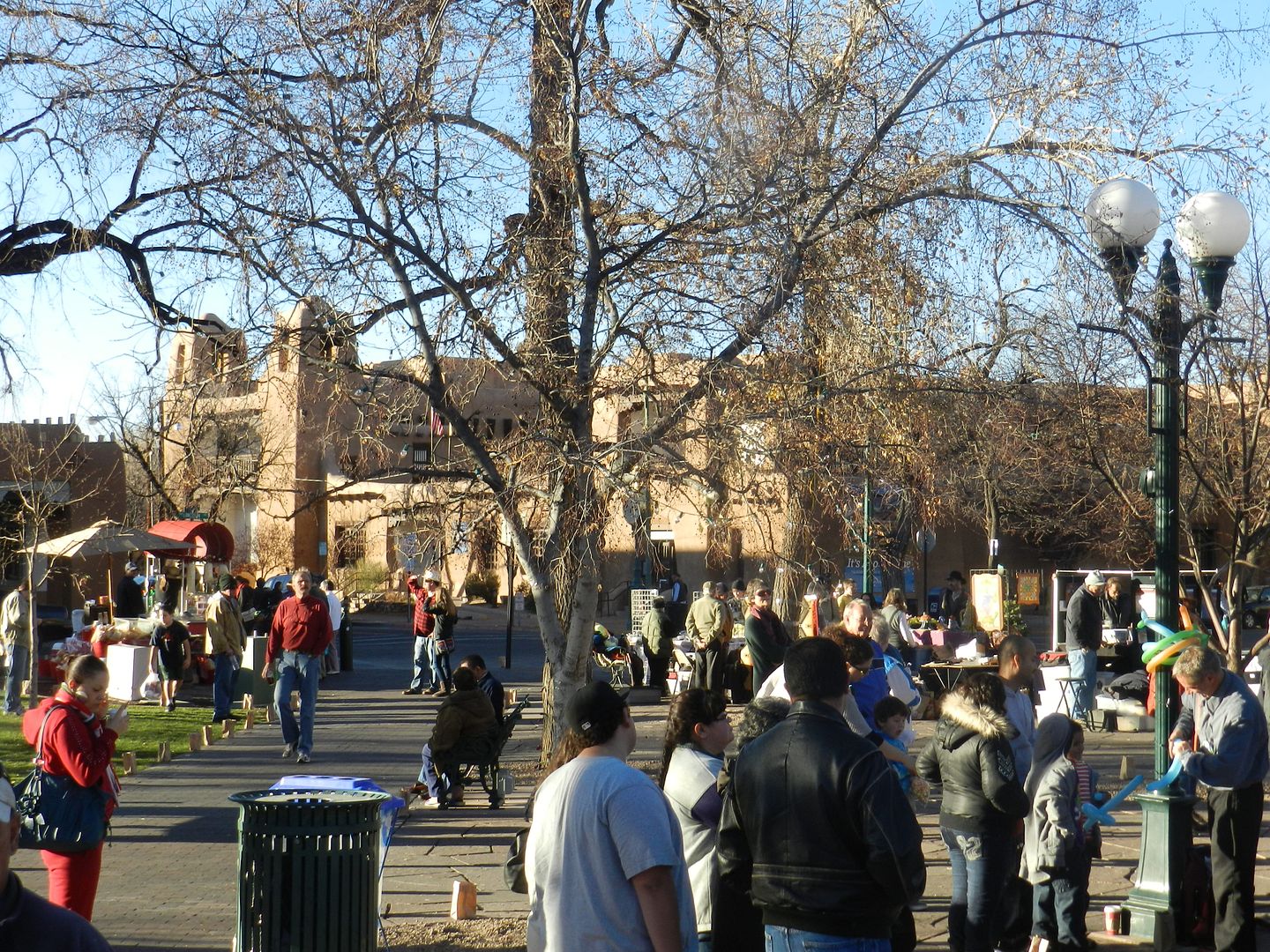 The palace of the Governors is the oldest continuously used government building in the country: