Students, faculty and organized labor met this morning on the Kutztown University campus to rally against Tom Corbett's budget cuts. Unfortunately it appears Republicans in Harrisburg are determined to ram this budget through in record time. Hearings have been underway for a couple weeks and are set to wrap up in early April. The House and Senate are looking to pass it by Memorial Day.
Cuts to higher education amount to 50%. Schools like KU look to lose $24 million. PSHE (Pennsylvania System of Higher Education) is seeing fewer cuts than the four state related universities (Pitt, Penn State, Temple and Lincoln) but these young people are looking at 33% tuition hikes, programs cut and faculty and staff losses.
I wondered how many of the students there today failed to vote last fall. The campus is just ten minutes away so I visit that polling place every election day to gauge how many students are voting. Last fall (and in 2009) there were very few compared with 2008. Unfortunately elections have consequences and failing to vote means seeing your dreams disappear. Not voting means silencing your voice when it matters most. Speaking out now is fine but speaking up every November is far more important.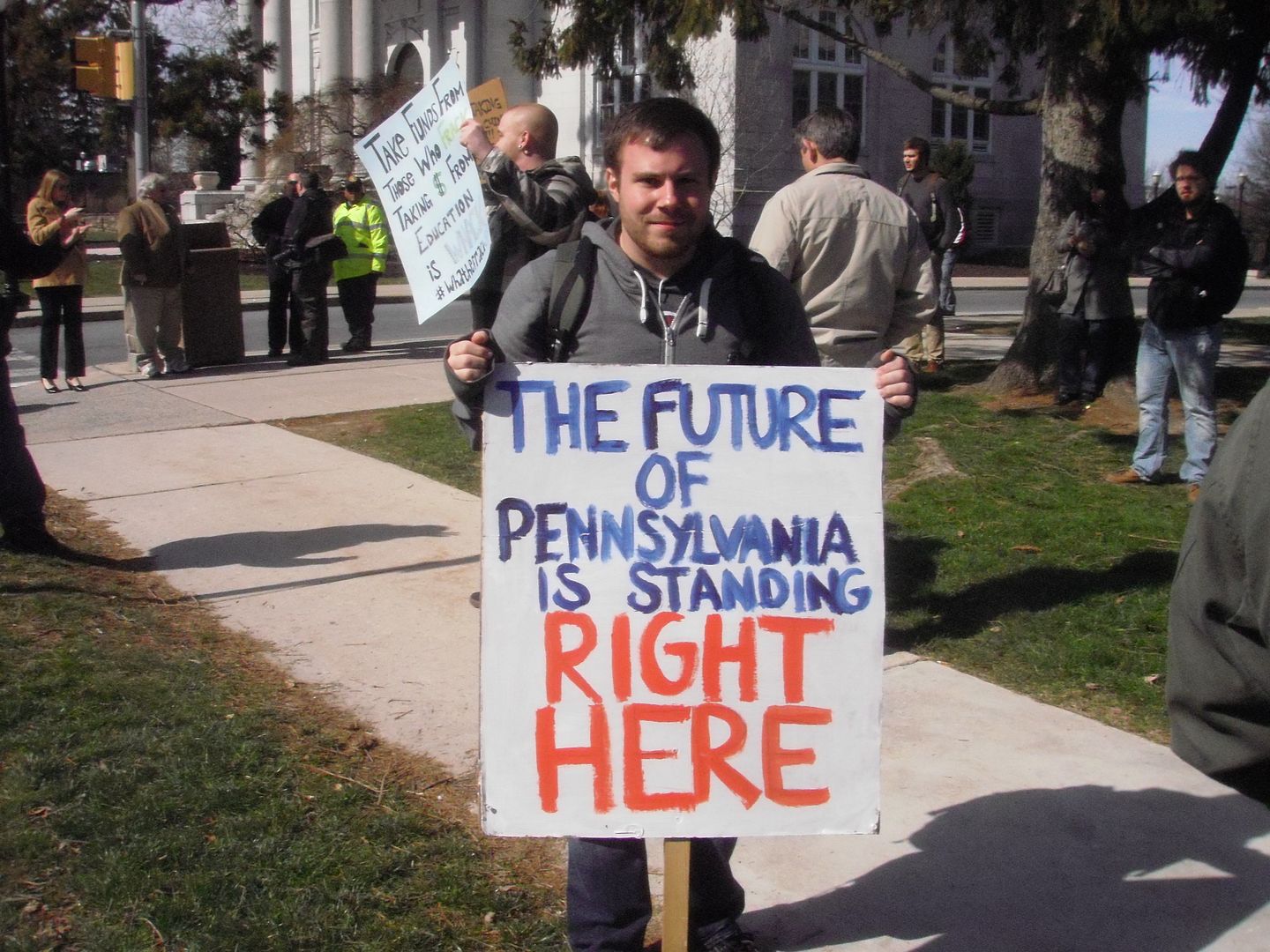 More pictures and video of today's rally are below the fold…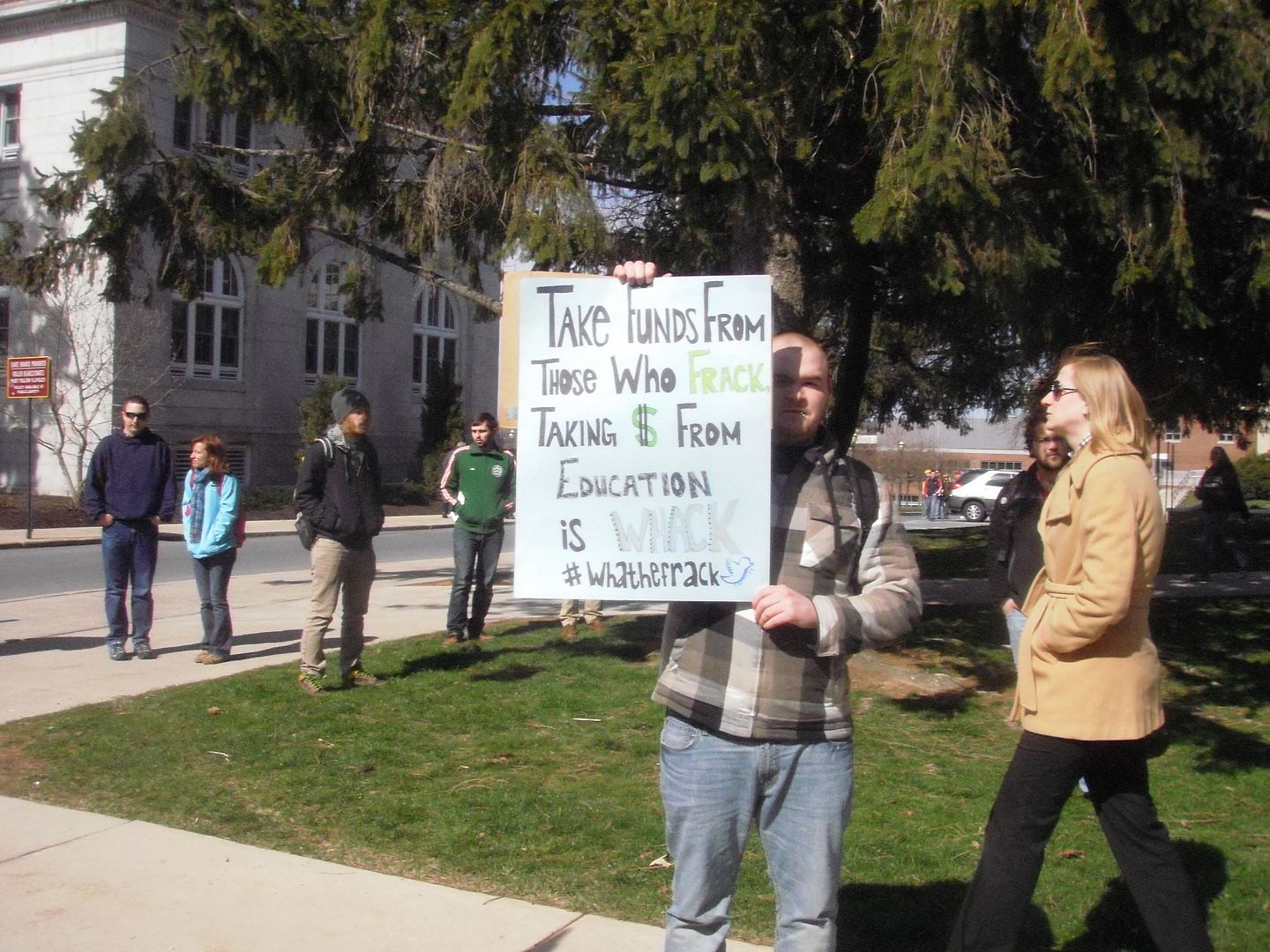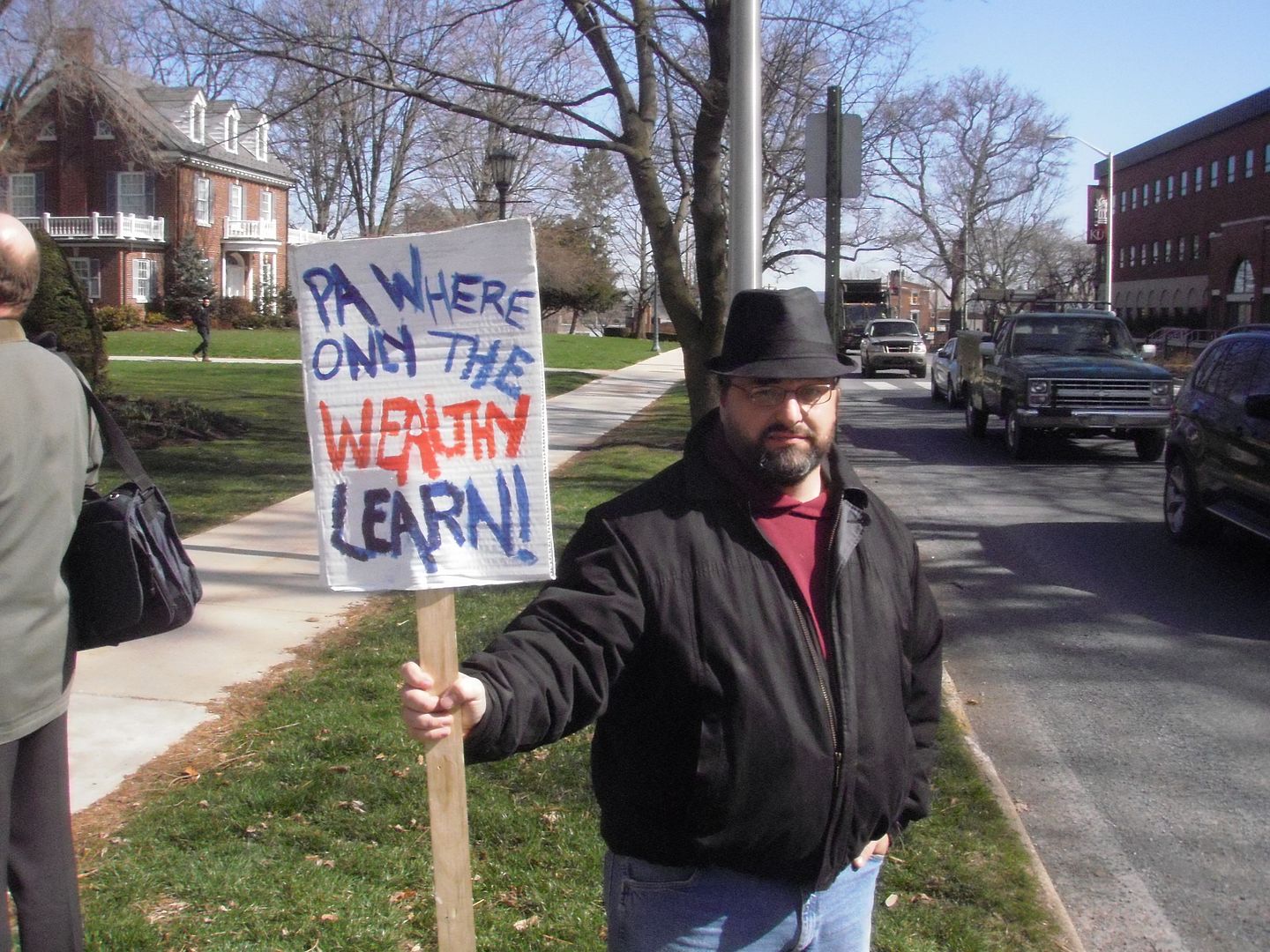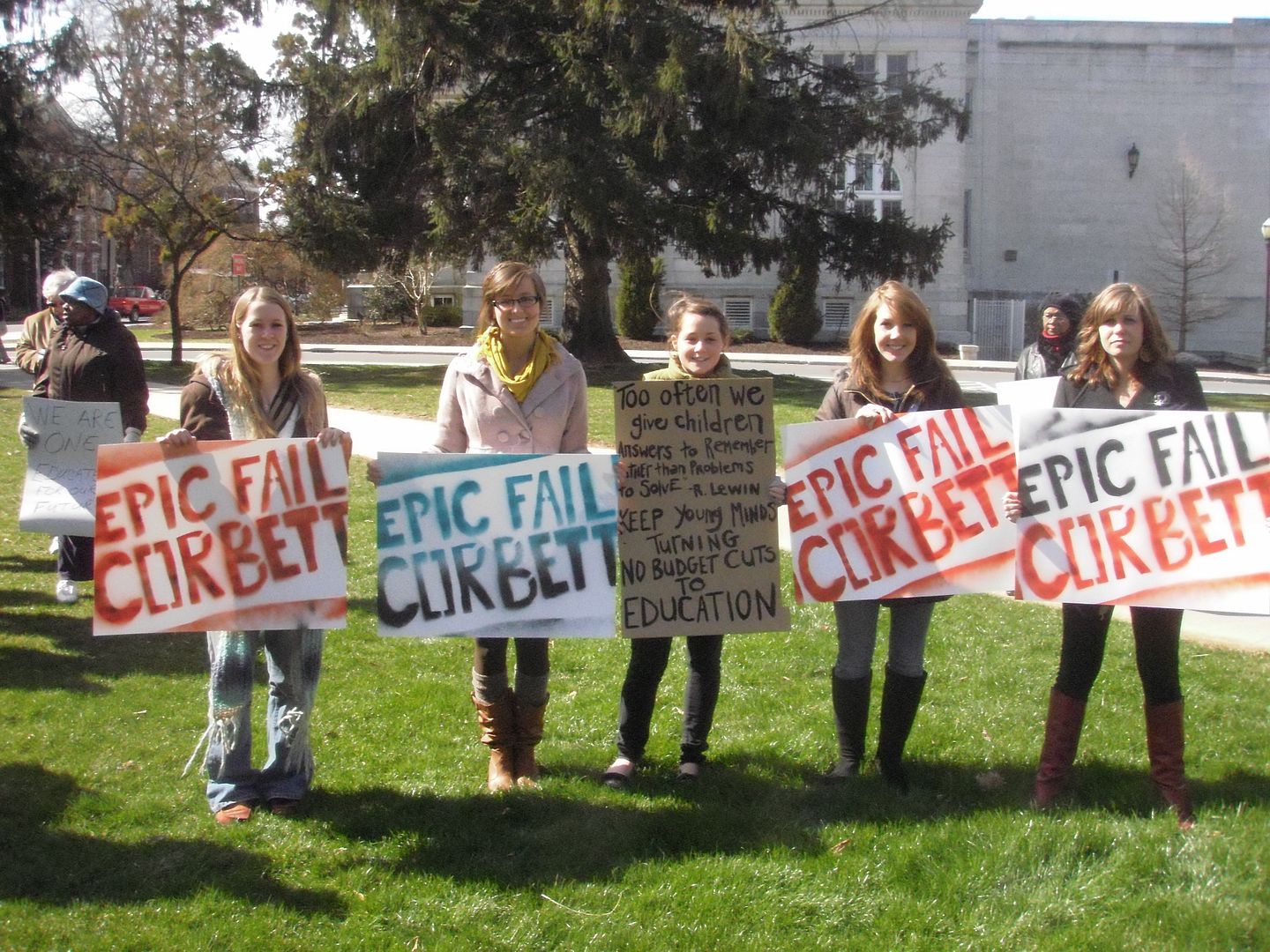 Dr. Michael Gambone: