Many thanks to Peter and our readers for carrying on while I've been slaving away here in Maryland swimming, kayaking and boating. Its been a tough two and a half weeks but someone needs to support the tourism economy!
We're renting a waterfront cottage on the Northeast River and much of our family has made it here for at least a few days. It reminds us of our old family cottage where we spent summers growing up on a nearby river. I'll post a few pictures after the jump for those interested in the hardship we're undertaking here. Seeing Great Blue Herons and Ospreys has become an everyday occurrence and sometimes we even get to see Bald Eagles.
The Perryville Community Library is fantastic and has afforded me a nice, bright and reliable internet connection. Its a beautiful new building and the nicest library I've ever seen.
Osprey Nest: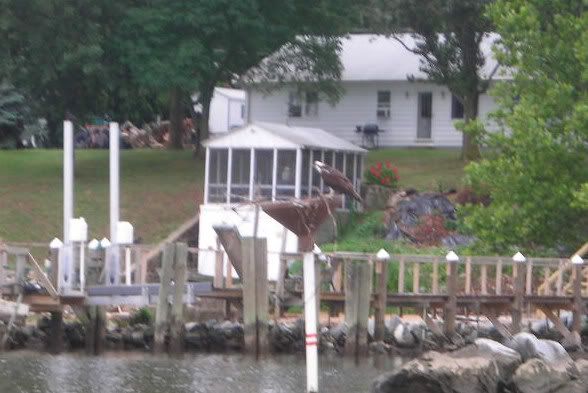 Boats at Bay: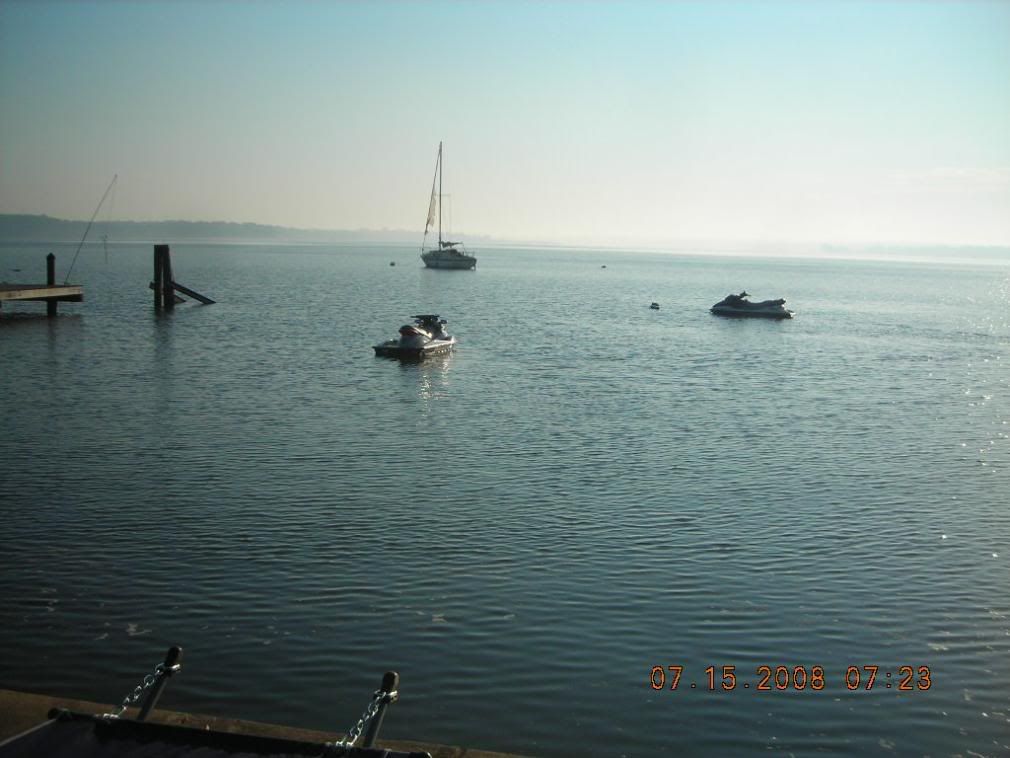 One of our newer family members: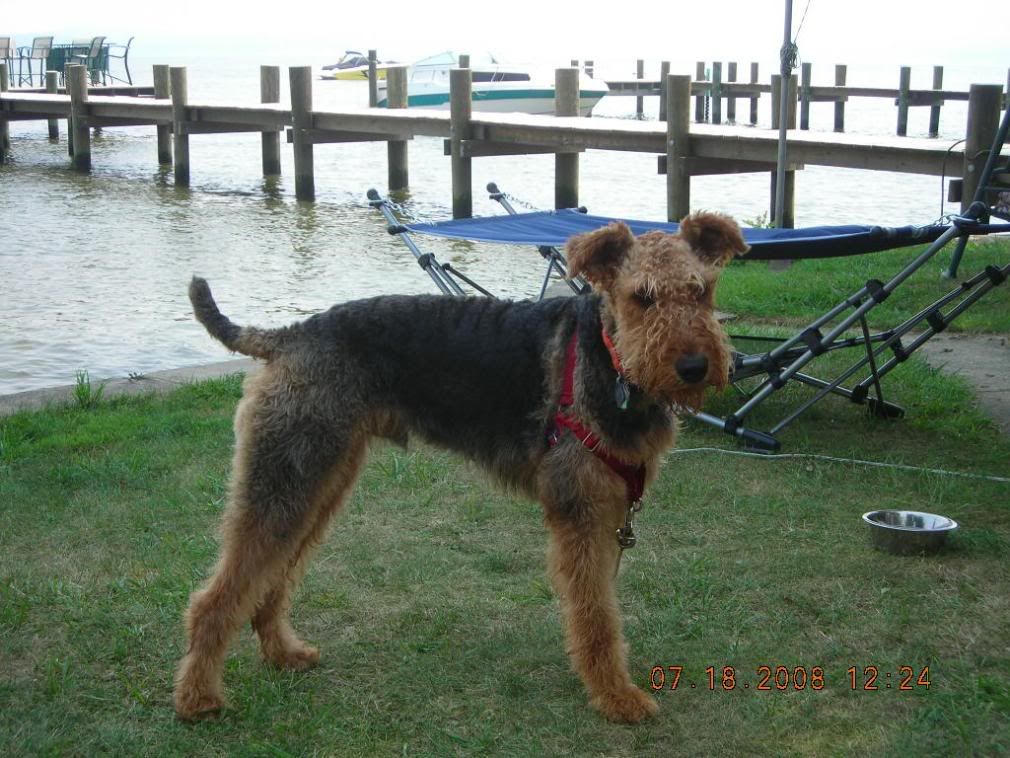 A look at the river: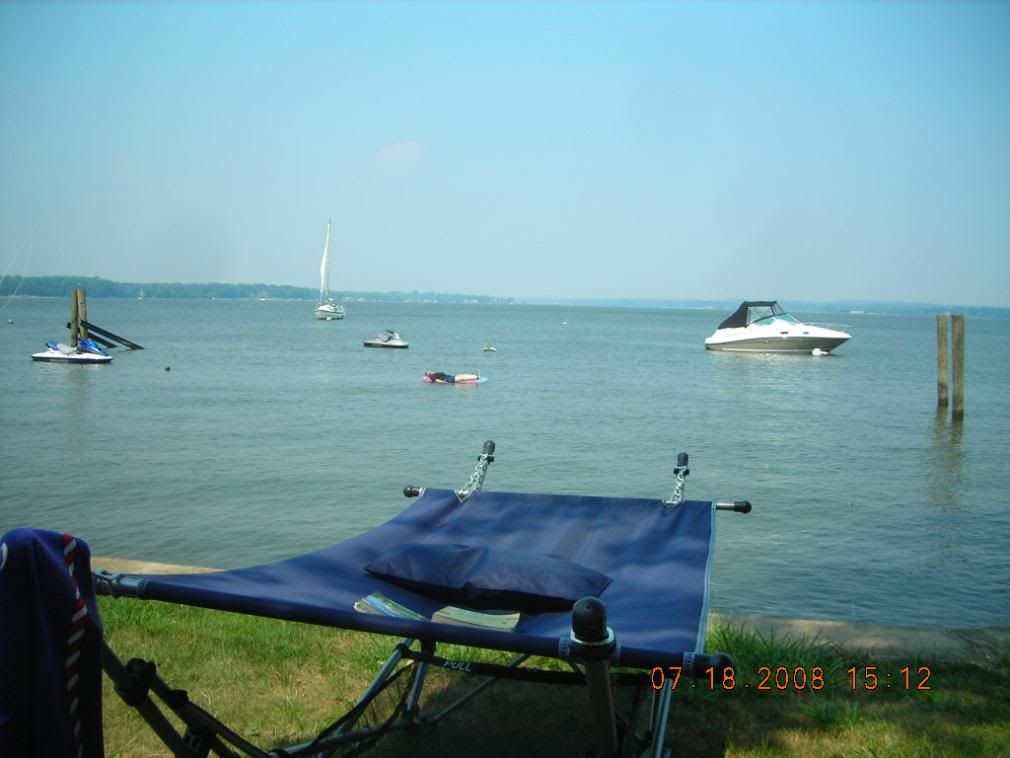 Osprey:
Kayaks at rest:
Heron Perch: